Reading Time:
2
Minutes
ARE YOU IN THE IDEAL DEPARTMENT TO SCORE A HIGH CPI? INSIGHT ANALYZES THE CPI DISTRIBUTION ACROSS UNDERGRADUATE DEPARTMENTS
Departments in IITB have evolved to follow distinct philosophies leading to the
manifestation of a number of department specific trends with respect to attendance,
grading, quizzes et al.
Though it's justified that departments have sufficient autonomy and freedom to formulate
their own guidelines, at least an iota of stress needs to be laid to ensure that CPI remains an
objective standard across the institute.
In this article, we present an analysis of the CPI distribution of the first two postBiswas-
curriculum batches to highlight some department trends. The data used here includes
department-wise individual anonymous CPIs of students of '07 and '08 batches updated to
spring semester 2011.
————————————————————————————————–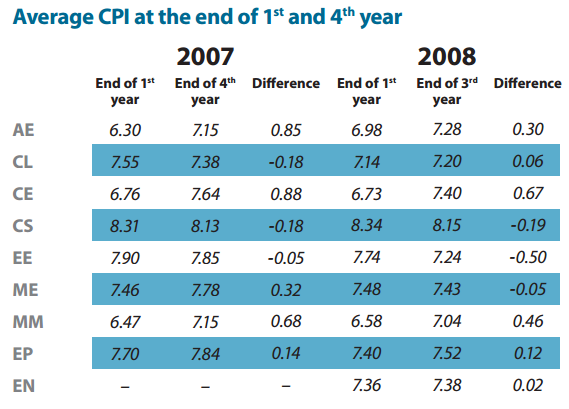 It can be seen from Graph 2 that CS and CE dole out grades considerably higher than
average and CL and MM are not as generous as others. Though the variation in average
CPI might not be major concern by itself but when coupled with the amount of efforts that
students are required to put in, the concerns of some students regarding CPI being far from
an objective standard become understandable.
It is felt among students that Civil Engineering department does not ask much of its
students in terms of effort and still they end up with high CPIs whereas departments
like CS require that you put effort and since the students respond positively, they have
high average grades. Some departments like Chemical endow their students with a slew
of assignments, quizzes etc and yet don't reward them in a commensurate manner (low
average CPI); a reason to complain for many in the department.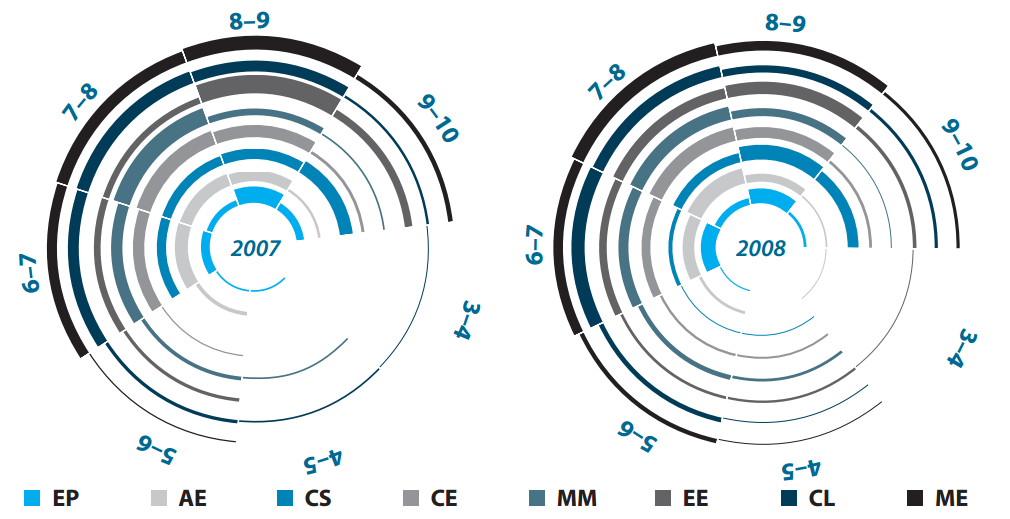 During our interaction with students as groundwork for this article, many conjectured that
some statistical method of normalization might be a possible solution. Whether it will be
better than our current system or not one cannot say but we feel that, in essence, it is not
a plausible solution for reasons same as those for which we don't follow a purely relative
grading system in the institute. Normalisation would not take the "Hard work" factor into
account and thus, unfair to those to actually deserve it.
These shortcomings have major impact, such as in Minor-allocation and future career
avenues (be it campus placements or when applying to universities). The injustice becomes
more palpable when companies that come for campus placements implement a CPI cut-off
irrespective of the student's department. This biased distribution of CPI makes it harder
for the students to get equal opportunities in terms of potential and hard work and thus,
unfair. We'd urge the authorities to look into the matter and build a uniform and consistent
system across the institute.
ACHIN JINDAL, ANUBHAV MANGAL, TANUSHREE PRASAD, UTTAM BHAT