Reading Time:
< 1
Minute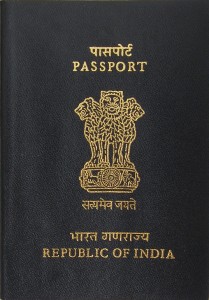 In an initiative to help students obtain passports in a hassle free manner, InsIghT spoke to the Registrar, Mr. B. Punalkar, to explore options for speedy issuance of passports to bonafide students of IIT Bombay.
The Registrar's office kindly agreed to InsIghT's proposal and will now issue Verification Certificates in the format specified on the website of the Passport office in Annexure J. Such a certificate is usually obtained for issuance of tatkaal passports, wherein an IAS officer (or equivalent) personally verifies the identity of the passport candidate on his/her official letterhead. This exempts the candidate from police verification. In rare cases where verification is still required, it is done after the issuance of passports. This ensures a hassle free passport delivery in seven working days.
Students applying for a tatkaal passport may now submit a copy of duly filled Annexure J after getting it verified by the academic office, along with a bonafide certificte. The Registrar's office would then award a duly printed and stamped Verification Certificate Annexure on an official IIT Bombay letterhead with the Registrar's attestation. This should be then submitted at the passport office along with Annexure I, the application form, and other standard documents for proof of identity and addressme.co.nz/ball-dresses.html">dressme.co.nz/ball-dressme.co.nz/ball-dresses.html">dresses.html">dressme.co.nz/ball-dresses.html">dress.
This move is expected to widely benefit the student community, a large fraction of which travels abroad for internships and summer projects every year.
Mr. Punalkar cautioned that these applications must in the future be channeled through either the Academic office or through the PA to Dean SA to lend a layer of authenticity to the same.