Reading Time:
4
Minutes
In this edition of Insight's summer blog, Rik Chatterjee talks about his experience at NUS, Singapore – one of Asia's most reputed Universities.

The content on this website is strictly the property of Insight and the Students' Gymkhana IIT Bombay. If you wish to reproduce any content herein, please contact us:
Chief Editors: Anshul Avasthi, Chirag Chadha
Mailto: insight@iitb.ac.in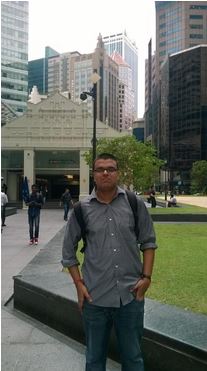 Why a university intern?
After spending much of my second year working on a research project, I was seriously considering an MS after my undergraduation. But higher education is a tough call, when more than half of your batchmates are sweating it out to score the best non-core company. But I was serious to get a good university intern, to be sure of whether research is the right field for me. By research don't imagine geeky students, slogging all day to crack a Nobel prize (well that is one side of the story). I interpret research in engineering as an avenue to discover marketable technology. If you dream of being an entrepreneur, technology is the field to be in, not 'only' finance, which is quite contrary to the general trend at IITB.
How I cracked the intern
Well, after applying to professors for a while, I really got bored of it. To be frank, I got positive responses from some really good colleges, but meagre funding was a strong deterrent. Having a brilliant internship cell, I knew that sooner or later, I would crack an internship via the institute Placement & Training cell. So I concentrated completely on the profiles of the interns (frankly, Quacquarelli Symonds really influenced my decisions, but I would advise my juniors to not follow this). Finally in mid September , NUS opened a profile for an internship in the Acoustics Research Laboratory (ARL). It was a completely resume based selection procedure, and I believe only CPI and overlapping research interests were taken into consideration.
My Internship
I am working on two projects – one is on a gyro stabilized acoustic tag and the second is on the CFD analysis of AUVs. My lab focuses on research in AUVs, for marine exploration and defence purposes. I think if you are considering a career in underwater robotics or marine engineering, this is the best place to work at. Currently, Singapore is heavily funding research in marine technologies, bio-medical engineering and futuristic technologies (This includes the Singapore-MIT Alliance for Research and Technology(SMART) and the Singapore Energy Grid), so there are abundant positions available for IITians.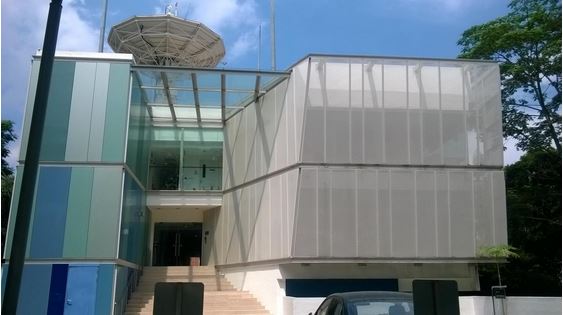 The Best part of my internship is the freedom to do anything I like. People here are really considerate to regularly enquire about the workload. One can actually choose the project he/she wants to work on. Manufacturing, which is one of the biggest roadblocks to R&D in India, is uber-fast here. Interns are given full access to a 3D printer and can order any components (no matter the cost) if we justify its need. Singaporeans are really professional when work is concerned. Though they won't nudge you every now and then, they do expect the project to be completed in the given time frame.
One downside of this internship is that most of the people at ARL are graduate students, so there is an age-gap between the interns and the researchers. This is one of the reasons I couldn't find many local Singaporeans to hangout with.
Singapore
I believe it is one of the most dynamic cities in the world. People believe in making money and with the majority having a high disposable income, daily commodities are very expensive. There is no "cultural shock" as such, but there is a dominant Chinese culture all around. I do believe that there is an overemphasis on western culture which doesn't suit a tropical country. Singaporeans are slightly reserved and like many oriental countries you will find them always into their smart phones. They are not as extroverted as the Americans but once you break the ice, they are really cool people to chill out with. Indians do comprise of a significant portion of Singapore's demography, but at the end, you are not here to make Indian friends.
Like Raghav Gupta mentioned in his internship experience, that women in oriental countries are very beautiful but obsessed with cosmetics – [pullquote]People here are obsessed with cleanliness, that's why they clean their roads with vacuum cleaners and it is illegal to carry Durian (Singapore's National Fruit) in any public transport. [/pullquote]and the same can be felt in Singapore. People here are obsessed with cleanliness, that's why they clean their roads with vacuum cleaners and it is illegal to carry Durian (Singapore's National Fruit) in any public transport.
Singaporeans believe in being the best in the world. From finance to engineering, they make sure that the world follows them. This is very evident when you see a polar bear in Singapore's zoo!
Traveller's Guide to Singapore



Singapore is very versatile, with a very active nightlife and with a strong public transport network. One can spend more than 2 months just exploring the city. There are some beautiful nature parks, ultra cosy malls, pristine beaches and theme parks all around the city. Singapore zoo is the best rainforest themed zoo in the world. Complementing it are the Bird Park and the Night Safari. A hub for all activities is the Sentosa Island, where you can find Universal Studios and the South East Asian aquarium, both worth a visit. With Malaysia and Indonesia just a stone's throw away, you can always plan an extended trip. Overall, Singapore has something to accommodate the taste of all.
Senior-wale fundae [pullquote]If you are seriously considering entrepreneurship, just visit a developed country.[/pullquote] If you are seriously considering entrepreneurship, just visit a developed country. Try to understand the research work and how they market it. Indians have an insignificant contribution when it comes to high level engineering and creating modern technologies on a global scale. Such labs and countries definitely help in molding entrepreneurial options. Research is not just theory, it's a tool you use to deliver a product.
If you would like to share your internship stories on Insight's Summer Blog, feel free to email us at insight@iitb.ac.in. To read (dis)similar internship stories written by IIT Bombay students over the years visit http://summerblog.insightiitb.org/.