Reading Time:
< 1
Minute

The 'EcoGanesha GC' was held on a rainy afternoon on 27th August 2011 in SAC, Gymkhana. This was a social cause GC having 5 participation points; its main aim was to create public awareness among participants rather than purely to get people to compete. As the name suggests, the competition was to make eco-friendly Ganesha idols, instead of idols made of plaster and coloured with chemicals that harm the environment.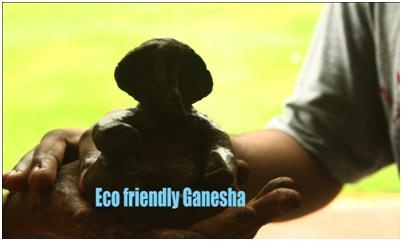 The eco-friendly Ganesha idols were mainly made of black soil (Vertisol) which has some clay content in it because of which it is very useful in making idols. The colours that were used on the idols were also natural occurring and not chemical colours or dyes. The colours were made by mixing 'geroo earth' in resin (a sticky substance naturally occurring in some plants) which gives a fine sticky paste that can easily be applied on the idols. 'Geroo' is found in two colours: red and ochre. White putty powder ('chuna' powder) was also used to decorate the idols and enhance their natural beauty.
We had two professional instructors to help the participants and generate enthusiasm among them. They held a workshop on how to make the idols using these materials and then guided and encouraged the participants to make their own.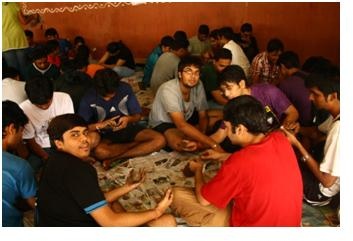 Despite the heavy rains, the GC saw tremendous participation; more than 95 people participated and around 30 idols were made. Many hostels had more than one team participating in the event, and as it was open to all, freshies also participated and learnt lot.
The purpose of this GC was achieved, its message: "For dust you are and to dust you will return" successfully delivered.
For more pictures of "EcoGanesha": https://picasaweb.google.com/RangConvener/EcoGanesha
 -Mehul Jain