Reading Time:
3
Minutes
Anukriti Chaudhari and Sashank Konete discuss the upcoming Entrepreneurship Centre in the Institute. While the project will only be complete two years from now, you could start seeing a few Minor courses open up right from next semester.

The content on this website is strictly the property of Insight and the Students' Gymkhana IIT Bombay. If you wish to reproduce any content herein, please contact us:
Chief Editors: Anshul Avasthi, Chirag Chadha
Mailto: insight@iitb.ac.in
With cut-throat competition, long working hours and the highly specialized and dry work profiles offered by the corporate world, there is emerging a slow but steady trend on campus to try to build start-ups from scratch. Two years from now, IIT Bombay will boast of a school dedicated entirely towards entrepreneurship, whose establishment is expected to give a shot in the arm to the number of IIT graduates choosing this path.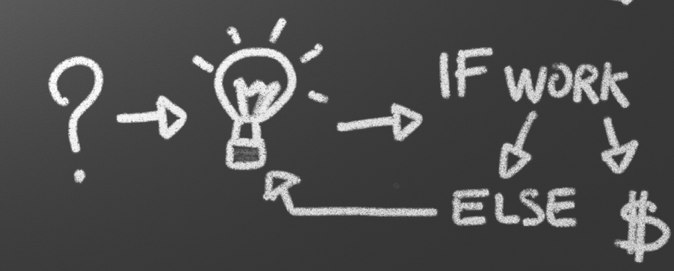 What will it offer?
The Centre will offer upto fifteen courses on entrepreneurship – many of them designed in line with the Minor courses offered by other departments. One of the courses will be offered in the coming academic year itself and the others will be added subsequently. [pullquote]The Centre will offer upto fifteen courses on entrepreneurship – many of them designed in line with the Minor courses offered by other departments.[/pullquote]The Entrepreneurship Centre will also have a Proof of Concept (Ignition lab) that shall be available for the validation of new product/service ideas. Given the resources and the required mentoring, one needs to implement the idea and show a prototype before a startup based on the idea can be offered incubation. This lab will have complete access to technical as well as non-technical mentors. It is also proposed that it be possible for students to take up such a project for academic credits just as the B. Tech. Project is.
Another unique facility provided by the E-Centre would be that of Entrepreneurial residence, where entrepreneurs take time to come and stay in the institute for a fixed period of time offering guidance, mentoring and teaching services.
Why an E-Centre?
Having E-Centres as part of the institute is very commonplace in universities abroad. Many alumni have observed the success of similar centres abroad, and have thus found it a very promising idea for IIT-B.
How will it be any different from other institutes/bodies like SOM and SINE?
The Shailesh J. Mehta School of Management not only caters to a completely different set of students, but its services are also available only to a select few. This center has a completely different research pool not working towards teaching students management principles but mentoring students to become entrepreneurs. Additional support from other academic departments is also expected to channelize the process of imparting knowledge.
SINE, on the other hand, does have many interests in common with the proposed school but is highly selective in incubating startups.
Is there any committee in-charge of the E-Centre?
The decisions pertaining to E-Center are taken by an 8-10 member committee constituting relevant Deans, Professors and the Overall Co-ordinators of eCell, IIT Bombay. The corporate circles of E-Cell including venture capitalists, investors and entrepreneurs will also be utilized to develop the E Center For technical help, aside from that provided by related professors of all departments.
Who benefits and How?
The Centre will focus on different aspects such as the latest technology, marketing, analysis that are important to make a start-up successful. Even if one is unsure about starting up, one can still take up interesting courses as electives or choose to obtain a Minor in Entrepreneurship.
The primary objective is to teach basic concepts that other entrepreneurs have found useful within their own companies, which students can then apply to help bring to fruition their own ideas. An entrepreneurship school in a technical institute can potentially prove to be an excellent combination. The school will open up a new set of opportunities, and will hopefully garner adequate interest from students in the years to come.