Reading Time:
6
Minutes
As a part of our on-going Career Series, we are covering the experiences of several recent alumni who joined various companies and universities after their stay at IIT Bombay. If you are interested in contributing a piece, please feel free to get in touch with us.

The content on this website is strictly the property of Insight and the Students' Gymkhana IIT Bombay. If you wish to reproduce any content herein, please contact us:
Chief Editors: Anshul Avasthi, Chirag Chadha
Mailto: insight@iitb.ac.in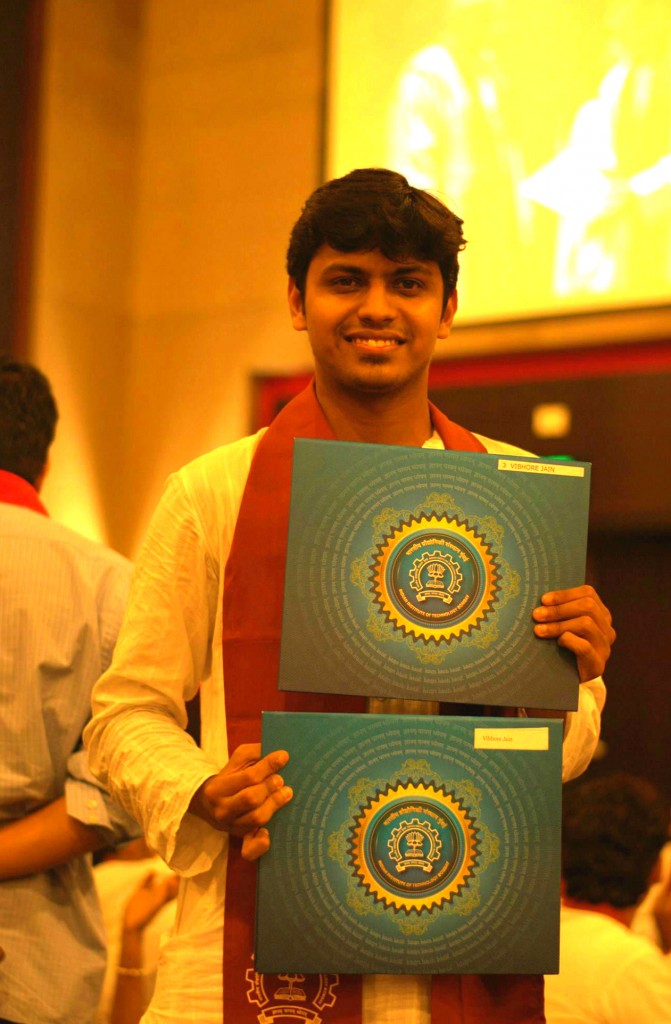 First of all, anyone who is reading this article can get in touch with me for any kind of fundae, be it job related or otherwise. I am open to having all kinds of discussions and pretty lukkha too!
Anyways, I'm Vibhore Jain and I graduated with a B.Tech in Chemical Engineering from IIT Bombay in 2014. I'm currently working as a Heat Transfer Engineer at Royal Dutch Shell.
What options did you have in hand? And why did you choose to take up a job?
Right since the time I joined IIT, I was inclined towards engineering and did consider MS as a future option for a while. I always loved the Chemical engineering subjects that were taught to us but the research that professors did was vastly different. The fields I liked had a bleak future in research, which caused a dilemma if I should go for further studies or not. The choice was extremely tough for me, hence I consulted professors and also alumni who were working in the industry as well as those who were in research in order to find out what was right for me. But more importantly, my internships helped me realize that I might fit into the industry more than a research laboratory! Hence, I opted for placements over research and luckily for me Shell happened.
[pullquote]My internships helped me realize that I might just fit into the industry more than I would in a research laboratory.[/pullquote]
What companies did you interview for and could you describe your placement experience? Why did you choose Shell?
I had interviews lined up with just ITC and Shell, both in the first half of Day 1. I first interviewed with ITC wherein I was extended an offer. However, ITC still allowed me to leave and interview with Shell. ITC had been my dream company since the start of the season as Shell had never opened for Chemical B. Techs. Therefore, I was skeptical about getting selected at Shell. During my interviews with Shell, I was pretty much chilled out because I knew I had already secured a job that I had wanted. Since the process was long, I had a lot of time to think (and get confused) about reasons which should make me choose one company over the other. On 29th November, one has to fill in his preference order of the "Day 1 companies" he could get shortlisted in and Shell was number one my list. I didn't think much then because Shell was the only company where I had an assured interview. But between the interviews, I consulted a lot of seniors before arriving at the decision to go forward with the interviews at Shell. It was a very difficult choice because both of the companies were tremendous and it was more like comparing apples and oranges. It was because of my own priorities that I chose Shell over ITC although I was confused for the next few days about whether I had made the right choice.
[pullquote]It was a very difficult choice for me since both companies (ITC & Shell) were tremendous and it was just like comparing apples and oranges.[/pullquote]
The best thing about Shell was that when I asked my seniors working there about the one thing that they hated the most about their job, they never had an answer. On the other hand, ITC was a company with its own charm considering the large FMCG market and how it impacts our lives.
What is the profile like? Is it different from what you knew a priori?
As my unique and precise designation – Heat Transfer Engineer suggests, my work deals with heat transfer equipment (Mech and Chem guys should know, if not, toh bhai padhna chalu karo :P). The work is technical and requires team effort wherein you interact with a lot of people. For example, presently I am working on a project which is located in Iraq, whose contact point is Omani and my supervisor is located in Kuala Lumpur. Hence, the diverse environment that one works in creates abundant learning opportunities for personal as well as professional growth. Since I had talked to people at Shell already, I was aware of the work and challenges beforehand.
Note: Shell offers varied profiles across different disciplines. So do not be worried if you did not like my work. The roles Shell offer would vary and my role is just one of the 35-40 roles that Shell offers. Essentially most of us work like technical consultants helping our clients with their problems. Moreover, there is a freedom to switch between roles with time so you can always end up doing what you like.
What is the culture like at the company?
I think the culture of Shell is one I can never stop boasting about! The work environment is very open and you can approach anyone without any hesitation. You could just walk up to the country head's desk and talk to him/her or simply schedule a Get-To-Know-You meeting with anyone. Just like IIT-B, you addressme.co.nz/ball-dresses.html">dressme.co.nz/ball-dressme.co.nz/ball-dresses.html">dresses.html">dressme.co.nz/ball-dresses.html">dress everyone by their names and no titles. I have already mentioned the multi-cultural interaction and that there are a lot of foreigners who are based in Bangalore office and all of us work together without any troubles. For example, my Manager is a Dutch whose Manager happens to be an Indian.
[pullquote]I forgot to mention about the Work-Life Balance factor that Shell very strongly focuses on. We work 8 hours a day with very flexible timings.[/pullquote]
What does your typical day-look like? How would you compare your job with other jobs like consulting or working for an investment bank?
I forgot to mention about the work-life balance factor that Shell very strongly focuses on. We work 8 hours a day with very flexible timings (which could be 7AM – 3PM or even 10AM – 6.00PM). My typical day consists of checking mails, attending meetings/teleconferences, doing my coursework (if needed) and working on the projects which are software-based. This might sound pretty much similar to jobs like Consulting or IB but with little more peace of mind but then the work there might sound more appealing!
What are your long term plans? How is getting a job at Shell helping you realize that?
I did not have any exceptional long terms plans and for me it was all about enjoying what I did. It has just been a couple of months for me at Shell but I am already thinking of a long-term career here. The reason is crystal clear; I haven't been able to figure out the things I hate at my job. A free work environment, a competitive pay, international assignments, abundant growth opportunities and most importantly a sound work-life balance! No wonder Shell has one of least attrition rates globally. Before joining, I was a bit apprehensive about growth in the core sector with just a Bachelors degree, but Shell has a very structured programme for fresh graduates which does not put a restriction on any employees growth because of his qualifications.
But let's be realistic and say that if someone does not like the work at Shell, the exit options for them are pretty clear and plenty. They could switch to some other intra-Shell role, given they find their fit there. PhD/MBA would still be a good option considering the brand value of Shell. People interested in making money can also switch to other Oil & Gas companies which may offer a better pay or could go to some international assignments where they could earn a lot of money!
[pullquote]But let's be realistic and say if someones does not like the work at Shell, the exit options for him are pretty clear and plenty.[/pullquote]
Any specific advice that you have for junta sitting for placements this year?
I personally believe that cracking placements is about good preparation, presence of mind and luck! You cannot control your luck, but the other two definitely lie in your hands.
1.) My mantra for success was: Understanding what companies wanted from me and demonstrating the required skillset while keeping myself calm all along. If you know what kind of candidate/skills a company is looking for, most of your work is done!
2.) One should always know why they want to pursue a career in whatever field they are interviewing for. Placements are one of those times when one should introspect because it helps one in knowing himself/herself well and then one can just be natural while answering the usual HR questions.
3.) I feel that many students lose out on the fact that they get confused between the various options that they have. My personal advice is to target a few companies and to prepare for them while doing the general preparation in parallel.
Hindustan Unilever Limited, ITC, Schlumberger, Reckitt Benckiser, Proctor & Gamble and several other companies also recruit students from IIT Bombay regularly. Keep following Insight for more interviews written by alumni working in different sectors.