Reading Time:
4
Minutes
As a part of our on-going Career Series, we are covering the experiences of several recent alumni who joined various companies and universities after their stay at IIT Bombay. If you are interested in contributing a piece, please feel free to get in touch with us.

The content on this website is strictly the property of Insight and the Students' Gymkhana IIT Bombay. If you wish to reproduce any content herein, please contact us:
Chief Editors: Anshul Avasthi, Chirag Chadha
Mailto: insight@iitb.ac.in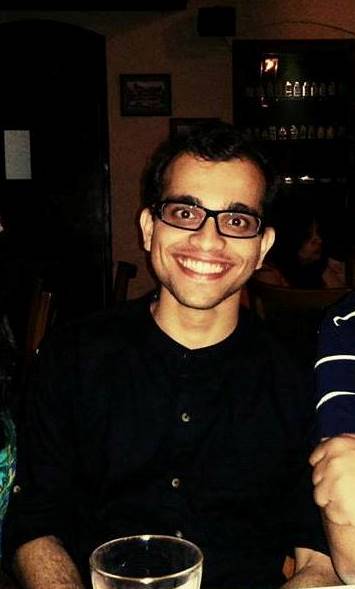 Ninad is alumni of the 2012 batch of the Department of Metallurgical Engineering and Material Sciences and has been working with Dalberg's Mumbai office after joining them as an Analyst immediately after graduation.
What options did you have during placements? Why did you choose to take up a job?
The only realistic alternative to a job was going for a Masters. Doing one in my core discipline wasn't really an option. I had a less than thrilling experience with my undergraduate degree and I could not see myself committing to two more years of the same thing. The other alternative was a Masters in a non-core field (economics, policy, management, journalism) and I even applied to a couple of programs. However, it was a significant investment (of time and money) and I was wary of getting into a field I knew little about.
I thought spending some time working would allow me to figure out what I wanted to do in the longer term, and if further education fit into it.
[pullquote]Keeping that in mind, I started making a list of things I wanted from my first job.[/pullquote]
Why specifically Dalberg? (Why not a job in some other core company or any other Investment Bank/FMCG/Consulting firm?)
To be honest, all I wanted to do was be with a company (and in an industry) where I could enjoy my work. Keeping that in mind, I started making a list of things I wanted from my first job.
For example, one item on my list was "to work with a diverse group of people and do something creative". Advertising seemed like a good way of doing this, so I spent a summer at Ogilvy and Mather (the good people who gave us those Fevicol Ad campaigns). It was a lot of fun and ticked many of the boxes I had in mind, but I didn't find the work fulfilling enough. I realized I needed to do something that was intellectually challenging and had a little more substance. So, I added these things to the list!
Once I put all these criteria up against the companies that came to campus to recruit, the number of companies I could apply to was quite small. Fortunately, this made the decision-making process quite easy. I also reached out to a few alumni and friends, who I knew were doing interesting work and through one of them I found out about Dalberg.
On the face of it, Dalberg had everything I was looking for. It was a strategy consulting firm which focused on development and social issues. The problems they solved were not only incredibly challenging but also socially relevant. Most importantly, it was a relatively small firm with smart, incredibly diverse and passionate people.
What is the profile of your job like?
I joined as an Analyst in the Mumbai office. The general structure (cases, project teams etc.) is similar to what you would expect at most consulting firms. A typical project could run anywhere between 2 – 6 months. As an Analyst, you drive the core research and analysis component of the project. Your work involves research, modelling, talking to people (clients, experts) and yes, making slides. 🙂
Over the last couple of years, I have had the opportunity to work on a very interesting mix of projects in multiple sectors (Energy, Healthcare, Water and Sanitation, CSR etc.). I have also been able to travel a lot, which was something I really wanted to do.
[pullquote]I think it strikes a good balance between the youthful exuberance of a start-up and the structured security of a more 'conventional' company.[/pullquote]
How is the work culture like in the company?
In a word – Brilliant! The culture and camaraderie in the firm is definitely one of the highlights of the job. The firm employs people from very diverse backgrounds and working with them has been a great learning experience. Additionally, Dalberg has a network of 13 offices globally and they work quite closely with each other. This throws up many opportunities to be on projects in different geographies.
The working environment is very entrepreneurial. Even as a new hire, you are encouraged to take on responsibilities and lead initiatives that you are passionate about. I think it strikes a good balance between the youthful exuberance of a start-up and the structured security of a more 'conventional' company.
All said and done, like any other job there are good days and bad days. Consulting can at times be a little frustrating because in most cases your role is that of an advisor; the client may or may not choose to go ahead with your recommendations. It is particularly challenging when you are working on development issues with very real outcomes and tend to be emotionally invested in your work.
On the balance, it has been a great experience for me so far and I still look forward to going to work every morning which, as I mentioned earlier, was my primary goal.
[pullquote]Placements are as much an opportunity for you to choose an employer as it is for them to select you.[/pullquote]
What are your long term plans? (Are you looking at an MBA in the future? Are you looking at some other sector as an exit option?)
I don't have concrete plans at the moment. I quite like my job and plan to continue with it for the next year or two. I would definitely like to go to grad school (still haven't decided whether it would be a Masters in business or some other discipline).
Any specific advice that you have for students sitting for placements?
Placements are as much an opportunity for you to choose an employer as it is for them to select you. A little introspection can help you narrow down the list of choices considerably. The placement semester can get quite nerve-wracking and people (including me!) spend most of their time preparing rigorously for jobs they probably didn't want in the first place.
The first few years out of college are quite low risk. As has been pointed out in this column in the past, you can afford to make mistakes and still make up for it. So continue to search for things that excite you and don't settle till you find them.
McKinsey & Co., BCG, Bain & Company,A.T. Kearney, Strategy &, PwC Diamond and several other management consulting firms also recruit students from IIT Bombay regularly. Keep following Insight for more interviews written by alumni working across different sectors.