Reading Time:
4
Minutes
In this edition of Insight's summer blog, Nehal Bhandari talks about her internship at École Polytechnique Fédérale de Lausanne (EPFL), Switzerland – among the world's most prestigious technical universities.

The content on this website is strictly the property of Insight and the Students' Gymkhana IIT Bombay. If you wish to reproduce any content herein, please contact us:
Chief Editors: Anshul Avasthi, Chirag Chadha
Mailto: insight@iitb.ac.in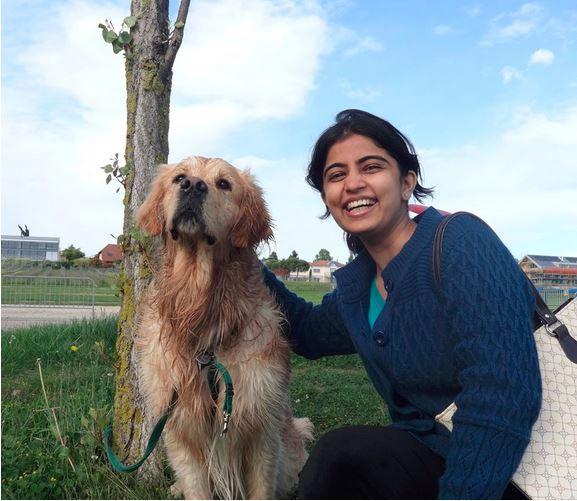 How it began
Your third year in IITB is when you'll typically be applying for interns all over the world. Not the best of times I would say. You spend days filling up countless applications, almost go through an existential crisis while writing your SOP – and I won't even mention the interviews. For those applying to professors on their own, the task is even more onerous. You spend hours writing a mail, wait for weeks hoping for a reply and repeat the cycle endlessly. The process sure is exacting, but then as they say, "All things are difficult before they are easy". The outcome was equally rewarding.
Two hours before my first end-sem, I found out that I'd be spending my next summer in Switzerland! What's more is that EPFL (École Polytechnique Fédérale de Lausanne) is considered to be among the world's most prestigious technical universities, offering excellent infrastructure and wonderful opportunities for research. My intern is in the field of Computer Architecture and I was exhilarated by the thought of getting to work on my desired subject with one of the best labs in the field.
Life in Lausanne
On the 2nd of May I finally landed in Lausanne, Switzerland. It was a Friday night when I arrived so I had the weekend to get settled and explore the neighborhood. Travel is extremely convenient in Lausanne and everywhere in Switzerland. Even in an alien city, my friend and I had no problems going anywhere we liked. The only hiccup is the language which is predominantly French. Unless you know French you may sometimes face inconveniences, however I was lucky that my friend did know the language. If anyone plans on visiting Switzerland next summers, remember to carry your umbrella/raincoat as it drizzles here in May and temperatures may drop sharply. Coming to the food, you can look out for some Indian and Sri Lankan grocery stores in Lausanne where you find almost everything you need. There was one right in front of my apartment. It's always nice to try the local cuisines, and Switzerland offers a variety of things to look out for. However you may want to pack some Indian spices and masalas with you (specially recommended for vegetarians) because even though we have been desensitized to bad food (all thanks to our messes), after a point you will miss 'ghar ka khana'. Also Switzerland is quite a costly place (I think the costliest in Europe), so you can save a lot by cooking your meals.
Lab, Work, EPFL
At EPFL, the entire university is segmented into labs rather than departments. Every lab is an autonomous unit with very specific research work. It's fun to sometimes visit other labs (if you do not have access, you can at least peek through the glass walls) to catch a glimpse of the amazing machines and state-of-the-art equipments they use.
The campus is like a huge collage of buildings (no two buildings seem similar), each one prettier than the last. The one that stands apart is the famous Rolex Learning Centre with the lake waters glistening right beside it. What adds soul to the place are the wonderful, jovial people around. You can't help but get infected by the youthful ebullience around you.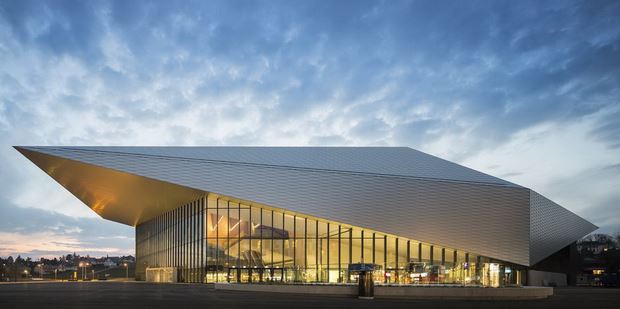 People in my lab are really warm and welcoming and I get along really well with my co-interns. Work is so much more fun with all of them around. I look forward to going to lab each day. We religiously play foosball (table football) matches, go for hilarious movie watching sessions and for some insane cycling trips. I can't even begin to imagine how much I am going to miss all this. I believe this is the best opportunity to meet new people, experience a completely different work culture and create memories that you can cherish for life.
To talk a bit regarding my work, on the very first day itself my supervisor explained all the details of the project to me. I am working on Partial Reconfiguration in FPGAs (Field Programmable Gate Arrays) which is a relatively new area. There is a lot to learn and even more to do. I am enjoying my work thoroughly. That is not to say that there aren't any obstacles. You do get stuck at times and things get exasperating, but then that's why we call it "training", right? [pullquote]You do get stuck at times and things get exasperating, but then that's why we call it "training", right? [/pullquote]Besides academic stuff, there are a plethora of cool activities going on in the campus like kayaking, wind surfing, rock climbing, dance workshops, beach volley, etc. to mention a few.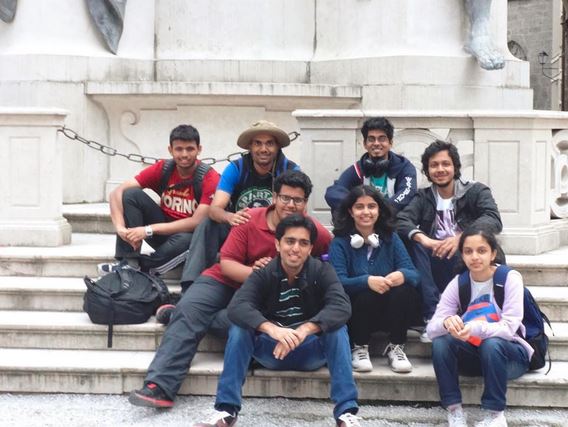 Travel
There are plenty of things to do during weekends or in your spare time. That's how things roll here. You work hard the whole week and play harder during the weekend. For all the sports enthusiasts, you can go on long biking trails, treks, hikes and what not! For nature lovers, Switzerland is heaven. Besides Switzerland there are numerous places in Europe you wouldn't want to miss. If I start describing my own expeditions, I will keep rambling for hours. All I would say is plan properly and plan in advance and you can savor the exquisiteness of Europe.