Reading Time:
3
Minutes
The content on this website is strictly the property of Insight and the Students' Gymkhana IIT Bombay. If you wish to reproduce any content herein, please contact us:
Chief Editors: Shreerang Javadekar, Shreeyesh Menon
Mail to: insight@iitb.ac.in

Ali Parkar is a third year undergraduate in the Civil Engineering Department. He is currently doing his internship at the Indian media and broadcasting company, Viacom 18.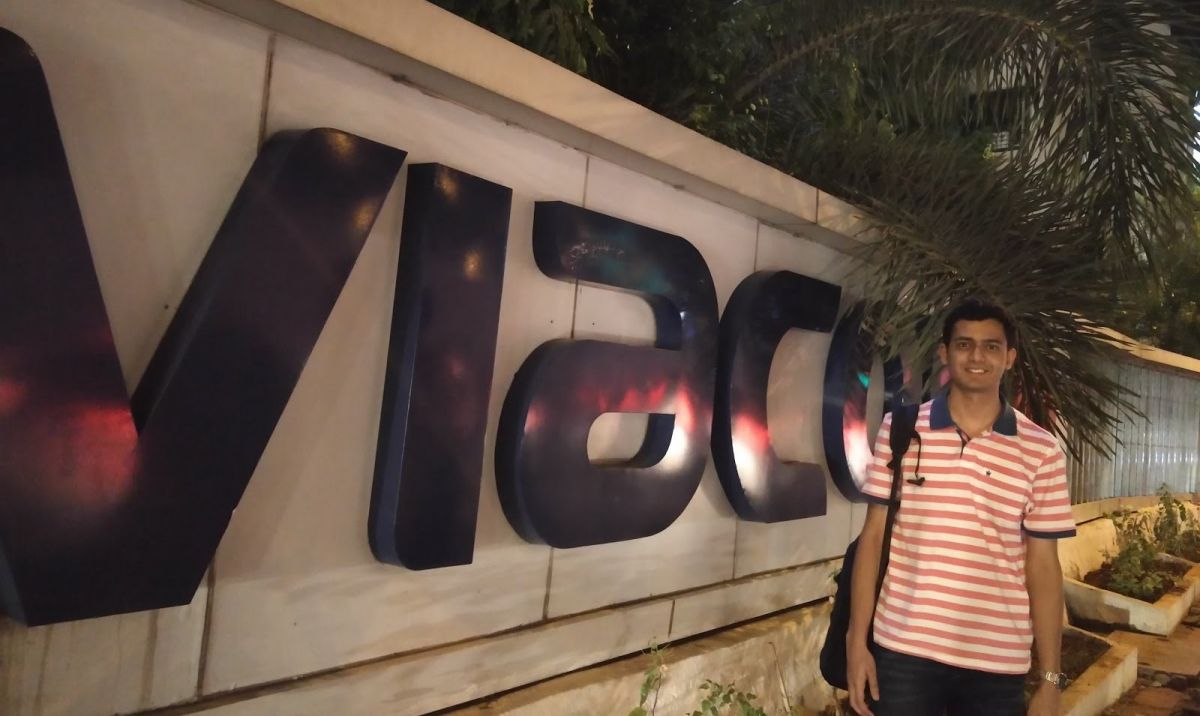 As I am typing this, I am more than halfway through my internship at Viacom18. For the uninitiated, Viacom 18 is an Indian media and broadcasting house, popular for brands like Colors, MTV & Nickelodeon. Apart from television channels, it has other lines of businesses too, ranging from film production to live events and consumer goods.
Getting There:
Well, with no particular interests in core, I had been applying for most of the non-core firms right from the start of the internship season. The IAF for Viacom18 opened near the end of the first semester with the profile offering a good mix of different fields and no particular demands for any technical skills. There are Banks, there are FMCGs, there are start-ups, and then there's a media company. Although earlier sceptical, I can now easily say that my internship has mostly been a positive experience so far. Not all, thanks to the scorching Mumbai summer!
It was only the second time that Viacom18 had come for recruiting summer interns at IIT Bombay. It hires interns for its Corporate Strategy department. The selection procedure involved shortlisting students on the basis of an online aptitude test which was fairly easy and open to all with no CPI cutoffs. This was followed by a couple of rounds of interviews. The interviews were mainly focused on one's problem solving ability. Apart from the basic motivation and resume based questions, I was asked a couple of guesstimates and few simple yet tricky probability based questions. One important piece of advice to juniors here: know every line on your resume in and out. This will provide you the much needed confidence inside the interview room. Overall, the interviews weren't as stressful as I expected them to be. In a way, my experience with previous interviews also helped me in making the cut.
How's Work Like?
Fast forwarding to May and I was here at Viacom18's office in Mumbai. The workplace is pretty cool. In fact on our first day, we were surprised to find out that interns were the only ones wearing formals in the entire department. The entire office is wall-less with all the employees including the interns sharing the same workspace with not much importance given to hierarchy. The first week at work was spent on going through some media reports (which really helped us in getting to know the nitty gritties of the media and entertainment industry) and getting hands-on with BARC: a TV viewership rating software which we were rightly told, we would be using for most of the part of our internship.
Work in Corporate Strategy varies greatly. As the name suggests, it more or less deals with anything that involves defining the short term & long term goals of the company to maximize its profits. The work allotted to us was also quite diverse. For example, I was initially working on a project which involved understanding key targetable segments for a regional channel with a significantly low market share based on viewership trends. Now, a month later, I have been working on something entirely different, any details of which I cannot disclose due to confidentiality concerns. The working hours here are quite flexible. Starting typically at 10.30 in the morning, one can leave at any point of the day as long as he is done with his work. For times when we are bored, Foosball and Table Tennis come to the rescue. Also, not that it's something that excites me, but catching a glimpse of TV celebrities has been commonplace over here :P. Interning in Mumbai meant commuting from insti which was tiring at times as we had to face the wrath of Mumbai's traffic.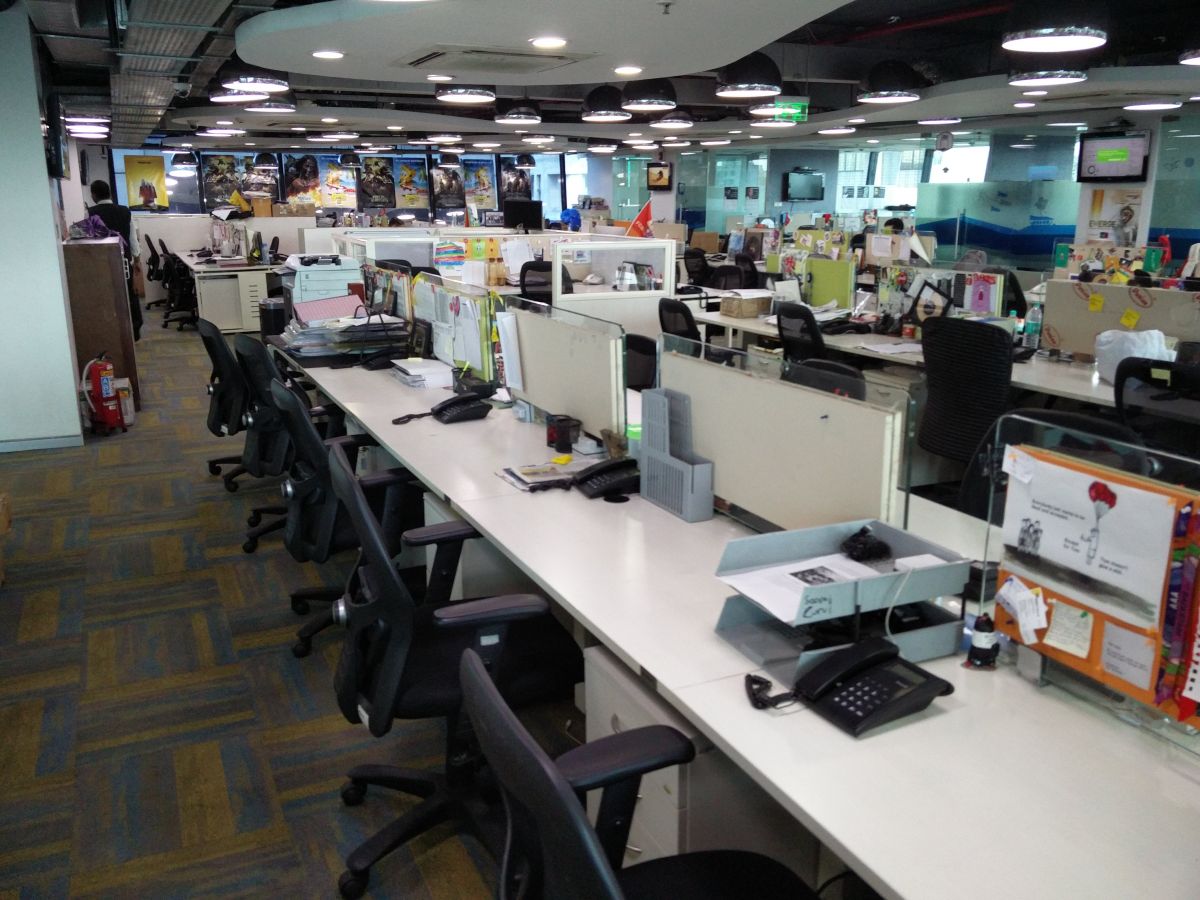 Workspace
Learnings & Takeaways:
One of the key takeaways from this internship has been the experience with the people here. Most of the people that I have been working with are MBA graduates either from ISB or the IIMs, all of whom are very approachable and helpful. I have also never used Excel or Powerpoint before the way I have done in the past month. Working in Strategy has basically given a good insight into the entire process that goes behind any complex business decision. However, all is not hunky-dory as it seems. Work in the media industry is quite fast paced in general and things change overnight. Work pressure increases a lot near the important deadlines: The type of work environment which may not suit everyone.
All said, the internship has given me a great corporate exposure and I hope will definitely be a fulfilling experience with still some time to go.
Thanks for reading till the end. Feel free to contact me in case you have any questions.

The giant TV at the entrance with the major V18 channels