Reading Time:
2
Minutes
Ever since my starting days at IIT-B, there were a lot of things that were new to me – things I slowly grew accustomed to. One such phenomenon in IIT was the never ending struggle to get an auto that agrees to get out of campus and delivers us to our beloved destinations – Kanjurmarg and Hiranandani.
Till a week back, I blamed the point blank refusal of the auto drivers, their laziness to get out of the traffic jam free campus for small distance fares solely on the auto driver in question. What changed my perception a little was an incident I witnessed on an idle Sunday morning, at an unearthly hour of around 5-30 AM. The incident was fairly simple: as I was about to exit from the main gate, I saw an empty auto approach. I'd heard that empty auto's aren't allowed inside the campus so I expected the auto to be shown the well, main road! But what I saw actually was a sleek transfer of money from the auto driver to the security guard and voila! the auto was inside the campus, not ready to leave in any kind of a hurry, for of course, he needs his "paisa vasool".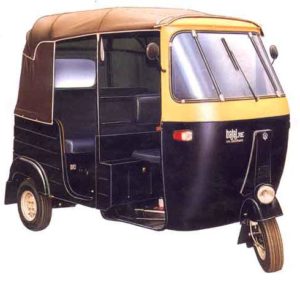 On talking to a few other friends, I fear this might not be a one-off case, for they shared experiences of some auto drivers who would crib to them about how they have to pay Rs. 50 to enter campus and the like.
In my 1.5 years in IIT, I, like all other residents, have faced this auto menace but along with that, I had witnessed the student's proactive stance in the recent Anna Hazare movement where we saw a huge participation in the candllelight vigils, the skip-a-meal movement and the like. This is probably why I was stunnned to see even this small act of corruption at our main gate.
I do not want to point fingers at a particular security guard or a particular auto driver because I have a feeling that this practice may sadly be widespread but I do feel that atleast some form of investigation should be carried out by the authourities and efforts must be made to curb this practice for more than anything else, the general convenience of the students and residents of IIT-B.
Priyanka Bhardwaj
Roll No: 10509013