Reading Time:
7
Minutes
The content on this website is strictly the property of Insight and the Students' Gymkhana IIT Bombay. If you wish to reproduce any content herein, please contact us:
Chief Editors: Shreerang Javadekar, Shreeyesh Menon
Mail to: insight@iitb.ac.in
With the advent of online courses, the education space has evolved rapidly and is poised for significant change. There are a plethora of providers to choose from and a virtually unlimited list of topics to study, thereby making quality education more accessible than ever before.
E – Learning has seen a lot of growth in the past few years, with all kind of companies and organizations springing up, commercial and even non-profits. With the convenience and flexibility to learn at your own pace, e-learning's popularity has shot up among students in recent times becoming synonymous to a personal tutor. The fact that you can pursue a degree online without compromising on what you're actually studying is a great supplement to your learning and in turn your resume. Almost all courses provide you with a certificate of completion as well as a LinkedIn certificate that you can add to your profile, thereby providing tangible value to people who want it.
Portals for E-Learning:
MOOCs :
MOOCs stands for Massive Open Online Courses. They are the most popular form of e-learning today. These are online courses aimed at unlimited participation and are openly accessible to all. MOOC platforms such as Coursera or edX have tie-ups with reputed universities across the world and collaborate with them to create course content as well as help them market their courses to a large audience. Most of these courses have recorded lectures, curated sheets and exams and are available in both forms – doing it at your own pace, and the other option is where you do the course according to the instructor's timeline along with a bunch of participants as well Teaching Assistants who are present on forums to help with any doubts and problems. Some notable MOOC providers are Coursera, edX, Udemy, Udactiy, Khan Academy and NPTEL. IIT Bombay has used edX's open-source code to provide courses on IIT Bombay's own website IITBombayX.
OCWs:
OpenCourseWare are courses created by universities and published for free on the internet. Most reputed universities offer OCWs. This movement started in the 90s in Germany, although it gained popularity after MIT started MITOCW and CM started their own OLI (Open Learning Initiative).
Some universities that offer OCWs are MIT, Harvard, CMU, Stanford, UCB, Princeton, Yale, Caltech, etc. This method has also spread to Europe, China, Japan as well as India.
Online Tutorials
In addition to the above mentioned courses, a lot of standalone websites offer various tutorials in some areas of expertise. Most of these are in the IT and coding field although there are some in fields like Music, Design and Photography. Some of them are Lynda, Codeacademy, W3S Schools, Treehouse, Codeschool, CreativeLive, JustinGuitar.
An Expensive Affair?
Most courses on edX are free whereas most course certifications on Coursera are paid. For students who are in need of financial assistance, Coursera has a provision wherein you can apply for a fee waiver and still get a certificate.
To receive Coursera Financial Aid, you'll need to complete an application that:
Describes your financial circumstances.
Explains how paying the cost of the Course Certificate would cause economic hardship.
Explains your motivations for taking the course.
Shows that you will abide by their Honor Code and Code of Conduct.
If you get Financial Aid for a course, you need to finish that course and earn a Course Certificate before you are eligible for Financial Aid in another course.
More than a Resume Point:
If you're free in your summer/winter or even during the semester you might want to consider trying out some of the courses that interest you. Not only do you have a chance to satisfy your learning desires and curiosity, a lot of these courses are application based and will be a good addition to your skillset and resume. For example, a lot of companies come to campus for internship roles in coding, web/app development, analytics, marketing, and finance and you have a chance to learn valuable skills so that you are ahead of the tide and well informed.
Another way to put these resources to good use is to make use of them when you're facing difficulties in some core/elective courses. A lot of courses from our curriculum are present on NPTEL and IITBombayX and can be used to supplement our understanding of the subject if needed.
We spoke to a few students who have been active users on these platforms and asked them how this helped them in their studies, internships or otherwise. You can contact them if you wish to for further help. Here's what they had to say:
Chirag Gandhi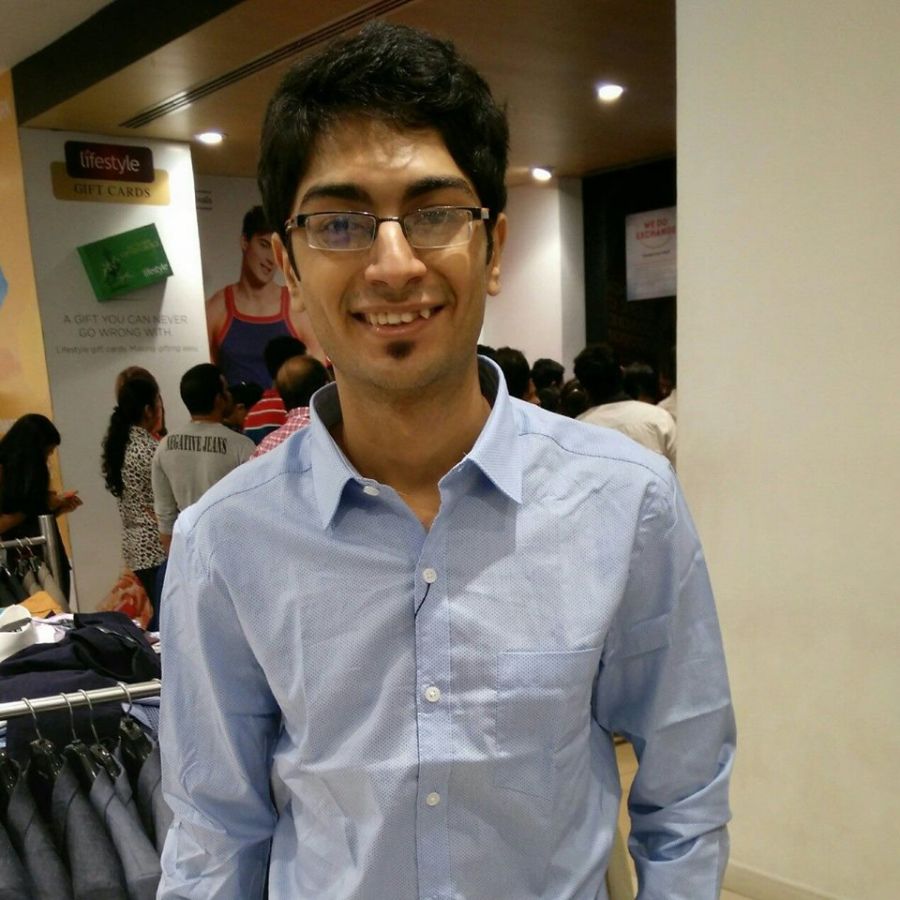 "After getting an opportunity of summer internship under DB Centre with minimal knowledge of finance, I had a year to grasp the key concepts and understand what exactly had I signed up for. This was the time when Coursera came to my rescue! I finished 4 courses on basic understanding of Finance mainly introduction to Corporate Finance, role of Global Capital Markets, tools for Financial Analysis and Finance for Non-Financial Professionals. I also went under way with slightly advanced courses such as Financial Engineering & Risk Management and Investment Strategies.
The learning experience was fabulous. Though DB Centre had planned a 4 day long internship training program, online courses helped me grasp and build on the concepts better. All in all, not all courses online with the same name have similar contents or tutoring experience. Hence it is important to go through the content and a few lectures before making your decision. Coursera also allows students who need assistance to apply for Financial Aid for fee waivers."
Devang Thakkar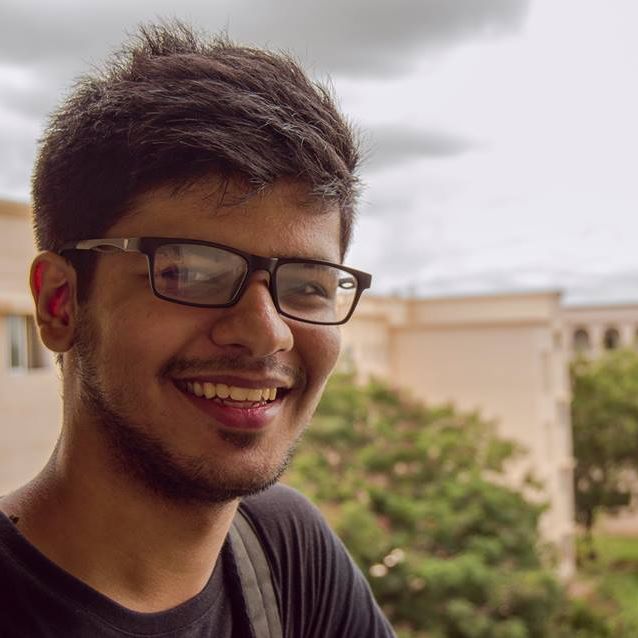 "I took up courses for broadly three reasons – First, some academic related courses which were helpful mostly as a supporting resource for normal classes; second, some light courses taken for interest sake, that helped me decide what intrigues me; third, courses that were relevant to my internship and work that I like to do. Some courses that I've done: Quantitative Biology and Statistics/R for the Life Sciences which were relevant to my minor, Hadoop Platform and Application Framework, Data Visualization and Communication with Tableau which were relevant to my intern at TransUnion, Financial Engineering and Risk Management interest,Scalable Machine Learning and Machine Learning which interested me."
Harshit Sahay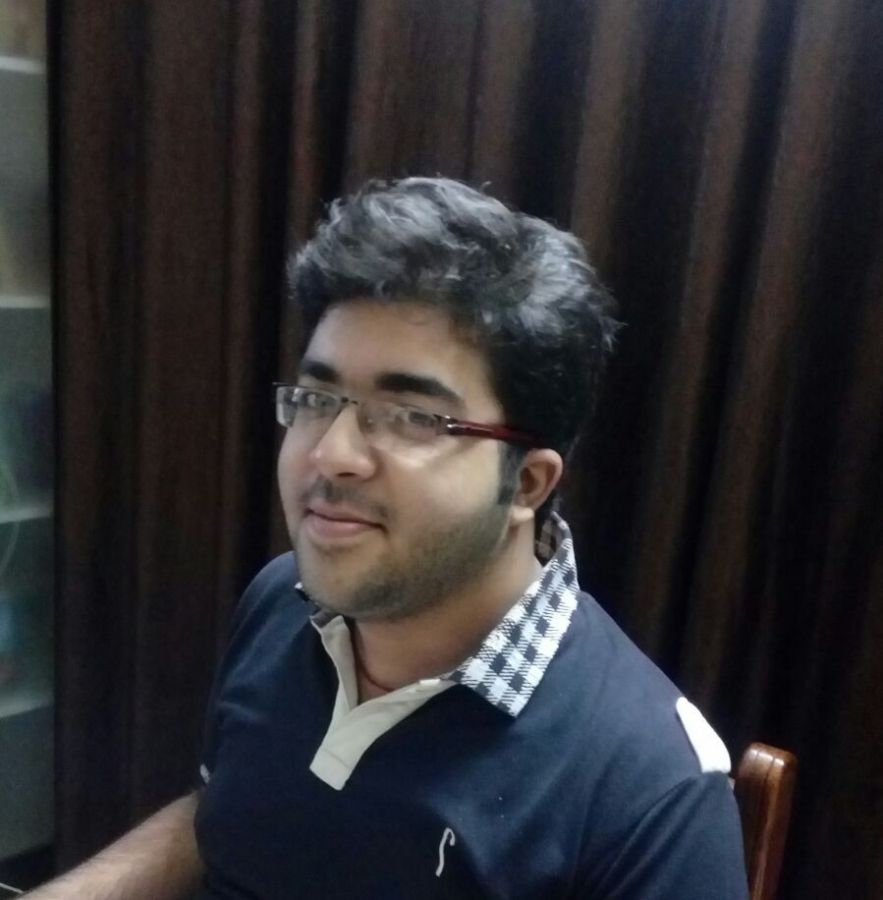 "E-learning was quite a necessary tool for me, due to my prime interest being in Biology, starkly different from my stream. One important use was to zero in on a field within the vast subject, for which a cursory knowledge at least would be necessary. I initially dabbled in courses relating to either Neuroscience or Genetics, because I wanted to explore these fields more. One thing with online courses is not having a very good completion rate. Throughout my stay I've had several courses I left, sometimes due to lack of time, and sometimes due to lack of interest. I did a course called Quantitative Biology Workshop on edX, which was a pretty introduction to some computational biological problems. Besides these, there seem to be 2-3 interesting courses on Genomics, mainly Case Studies, that someone with a little experience in the field can take up. On Coursera, most of the courses I have done or plan to do are part of a Specialization called Bioinformatics. Coursera offers a total of 6 courses in this specialisation, and this is the one I'm currently involved in. Since I was doing courses in this field back when I was apping, I could have an idea in my head of what I would be interested in and which professors to look out for. My current research work at University of Florida is in RNA sequencing, bits and pieces of which I have been introduced to through the Coursera course. This was helpful essentially because the first task in any research intern that you'd be a part of would be to get some basic ideas across through reading papers and articles, and it'd be impossible to understand anything without knowing at least some of the basics. Besides these, I also did some arbit courses because of interest. These were mostly in literature/humanities. There was this course on Modern American Poetry on Coursera, that dealt with the poems of Emily Dickinson and Walt Whitman. Also interesting was an edX course called Rise of American Superheroes, that as the name suggests deal with the pop cultural aspect that is comic book heroes. The challenge with any course online is to be able to complete it, and I would feel like a hypocrite if I advice you to be persistent, since there have been several hits and misses as far as completing courses are concerned, but even if you don't , it's a good way to be exposed to something you didn't know about.
Insight Recommends:
To help you make a smarter choice in the plethora of courses available on the internet today, we have compiled a list of courses across various fields:
Analytics
Data Science Specialization by John Hopkins University on Coursera
Big Data Specialization UC San Diego on Coursera
Business Analytics Specialization by Wharton on Coursera
Excel to MySQL Specialization by Duke University on Coursera
Machine Learning Specialization by University of Washington on Coursera
Mastering Data Analysis in Excel by Duke University on Coursera
Econometrics by Erasmus University on Coursera
Statistics with R Specialization by Duke University on Coursera
Data Mining Specialization by University of Illinois UC on Coursera
Executive Data Science Specialization by John Hopkins on Coursera
Survey Data Collection/ Analytics Specialization by University of Michigan on Coursera
The Analytics Edge by MITx on edX
Finance
Business Foundations Specialization by Wharton on Coursera
Computational Investing Part I and II by Georgia Tech on Coursera
Introduction to Finance Specialization by University of Michigan on Coursera
Essentials of Corporate Finance Specialization by University of Melbourne on Coursera
Financial Markets by Yale University on Coursera
Computer Science
Data Structures and Algorithms Specialization by UC San Diego on Coursera
Python for Everybody Specialization by University of Michigan on Coursera
Algorithms, Part I and II by Princeton University on Coursera
Robotics Specialization by Penn on Coursera
Cryptography I and II by Stanford University on Coursera
Probabilistic Graphical Models by Stanford University on Coursera
Natural Language Processing by Stanford University on Coursera
Internet of Things Specialization by UC San Diego on Coursera
Web/App Development
HTML, CSS and JavaScript by Hong Kong University of Science and Technology on Coursera
HTML, CSS and JavaScript for Web Developers by John Hopkins on Coursera
Marketing
Search Engine Optimization Specialization by UC Davis on Coursera
Digital Marketing Specialization by University of Illinois UC on Coursera
Social Media Marketing Specialization by Northwestern University on Coursera
Entrepreneurship
Startup Entrepreneurship Specialization by Israel Institute of Technology on Coursera
Entrepreneurship Specialization by Wharton on Coursera
Becoming an Entrepreneur by MITx on edX
Entrepreneurship 101: Who is your customer? by MITx on edX
Other Interesting Courses
Learning How to Learn by UC San Diego on Coursera
Model Thinking by University of Michigan on Coursera
Gamification by Penn on Coursera
Networks: Friends, Money and Bytes by Princeton University on Coursera
Fantasy and Science Fiction by University of Michigan on Coursera
The Camera Never Lies by University of London on Coursera
Genomic Data Science Specialization John Hopkins on Coursera
The Fiction of Relationship by Brown University on Coursera
Introduction to Philosophy by University of Edinburgh on Coursera
Drugs and the Brain by Caltech on Coursera
Introduction to Guitar by Berklee College of Music on Coursera
Songwriting by Berklee College of Music on Coursera
Graphic Design Specialization by CalArts on Coursera
Photography Basics and Beyond by Michigan State University on Coursera
Report the News Specialization by Michigan State University on Coursera
Seeing Through Photographs by The Museum of Modern Art on Coursera
The Music of the Beatles by University of Michigan on Coursera
Modern American Poetry by University of Illinois UC on Coursera
Bioinformatics Specialization by UC San Diego on Coursera
A Life of Happiness and Fulfillment by Indian School of Business on Coursera
3D Printing Specialization by University of Illinois UC on Coursera
Future Cities by ETHx on edX
Introduction to Philosophy by MITx on edX
Justice by Harvard on edX
Happy E-Learning!