Reading Time:
2
Minutes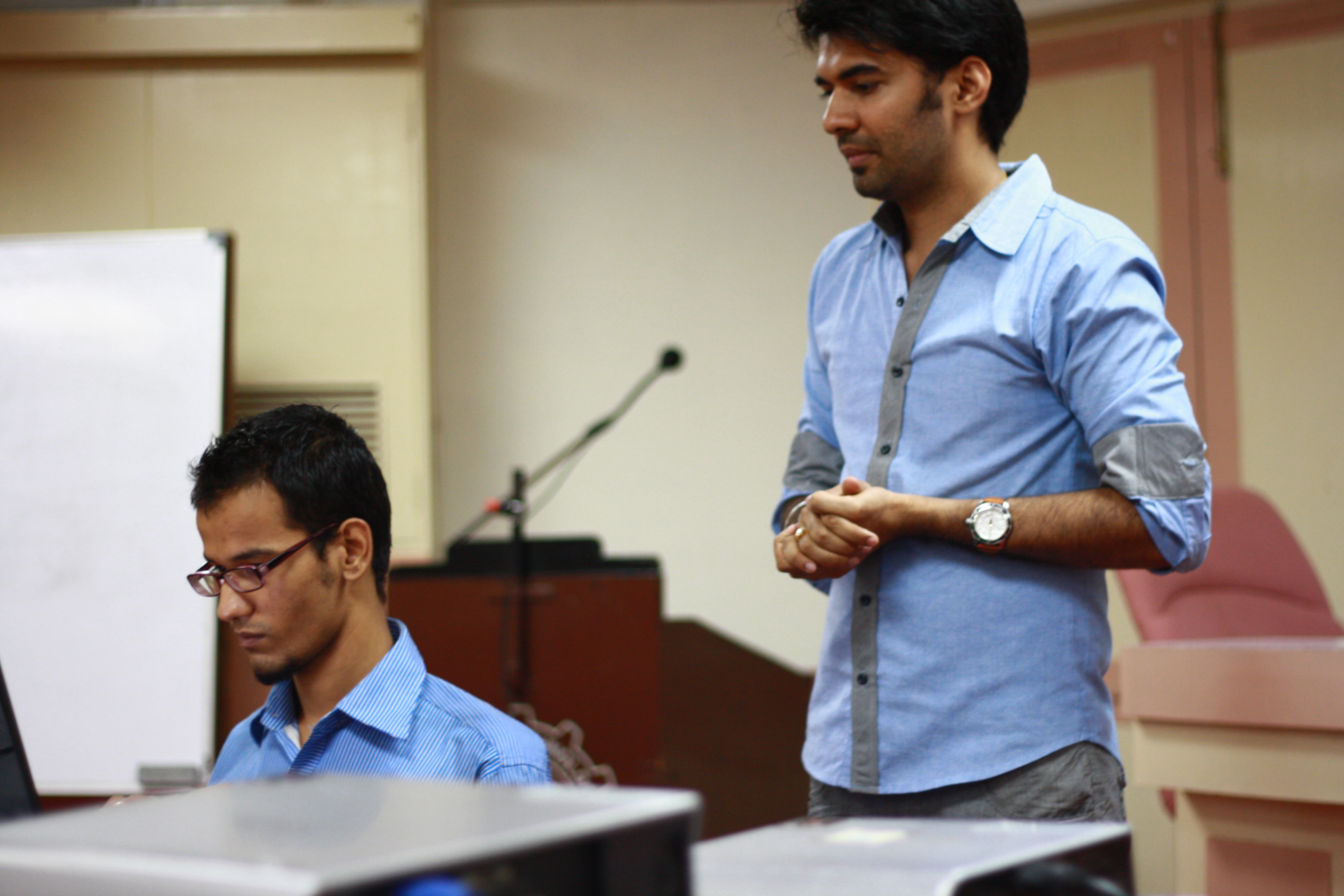 Devendra Purbiya, a fast-rising star in the world of photography, is an IITian who has taken up photography full-time. Today Dev has successfully carved a niche for himself as an acclaimed photographer. In 2009, he won a contest based on his popularity to photograph the Kingfisher Calendar Launch by receiving maximum votes. In 2010, Dev covered the Chennai and Bangalore Lakme Fashion Weeks as well as the closing ceremony of the Commonwealth Games in Delhi. His works have been published in DNA, Deccan Herald and MegaModelz magazine, to name a few. In 2010, he was nominated in the "Behind the Scenes" category in the "Wedding photographer of the year" contest conducted by BetterPhotography magazine. His creative eye for capturing candid details at weddings got his work featured on the Kodak WeddingSutra website. He has become one of the most sought after wedding photographers in the country.
This session was held on 28th August 2011 from 6.00 to 8.00 pm, in the IRCC auditorium. Dev started off by telling us about his journey from the technical world to the world of artists. The ups and downs he faced, how he was criticized at every single step he took and the big decision that he took to change his path and his career; which became a milestone for him to be remembered and cherished.
He then moved the talk towards his photography. He discussed many of his lovely photographs with the audience. He told the audience about his procedure when clicking certain photos, his motives, ideas, thoughts, and purposes behind them. Dev was charming and funny. The audience was left in raptures with his anecdotes; it was as if he was a comedian rather than a photographer.
His ideas were wonderful, the way he depicts photographs- massive. With every photograph he leaves an impact on the viewer, even if it is just a wedding photograph. The audience was greatly involved and interacted with him well. Several questions were answered by him.
The session ended by giving Dev a vote of thanks and presenting to him a bouquet as a token of gratitude. The audience left the venue spell-bounded and mesmerised.
– Abhey Singh Grewal