Reading Time:
5
Minutes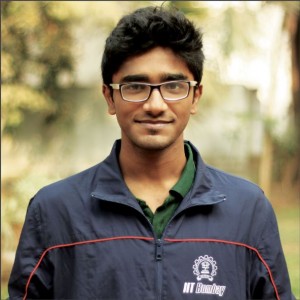 The Institute General Body Meets (GBMs) are conducted twice every year with the intent to provide all students a convenient mechanism to provide feedback and addressme.co.nz/ball-dresses.html">dressme.co.nz/ball-dressme.co.nz/ball-dresses.html">dresses.html">dressme.co.nz/ball-dresses.html">dress concern to the student representatives responsible for various amenities on campus.

The Institute Sports Council GBM is scheduled from 11:15pm on 2nd November at the Open Air Theater (OAT) in SAC.
A brief summary of the advances in each sub-field has been provided. Please click on particular genres to know more about them.
[gsreview title="Sports Infrastructure" color="blue"]A substantial part of the infrastructure is being built to host the Inter IIT Sports Meet this year. The official date for completion of SAC-Phase II has been pushed to 25th November. While this is indeed late for the respective teams, it has been promised that they will be completed before the official Inter IIT camp begins giving the teams, sufficient time to practice on the new surface. The multi-storeyed building that was supposed to house multiple squash courts, a pavilion and a gym amongst other things, looks nowhere near completion. It is possible that only one floor of the building consisting of squash courts be completed before Inter IIT. Re-marking of Indoor SAC to increase the number of badminton courts from 5 to 8 and renovation of surfaces of Badminton, Basketball and Tennis courts is also expected to be in place before the Inter IIT camp.
The work completed so far has helped quite a few teams to conduct their practices smoothly. Re-soiling and leveling of Football, Hockey and Athletics field has been carried out extremely well; enabling players to use the Athletics field even during monsoons. Outdoor volleyball courts, kho-kho field were readied during the summers, the swimming pool has been repainted and its floor roughened, TT hall and squash court have been renovated and Indoor SAC has been repainted to a standard colour.
Inter-Hostel GC tally boards, and electronic screens with event & result display will be installed on the back wall of TT Hall facing the Grounds along with the ones for Inter IIT. Proposal for construction of Indoor synthetic multi-purpose arena in place of old swimming pool has already been approved and is in the pipeline. Construction of covered footpath around SAC for jogging throughout monsoons has not been approved due to numerous other proposals put forth by the council for hosting Inter IIT and has hence been postponed to the next semester. An artificial climbing wall with a "High Fitness Zone" will be installed in the New Gymkhana, which is expected to go up early next semester.
[/gsreview]
[gsreview title="Other Sports Facilities" color="blue"]
The procurement of equipment and consumables has taken place to increase its availability for students. An increase in the student and gymkhana budget has also taken place with special funds being allocated for events importance. A gym trainer has been selected and is expected to start training by 3rd November under extended gym timings. The process of hiring a long term physiotherapist is underway and he should be available to all students from 10th November. The idea of having a nutritionist consulting at Hostel messes as part of a health and fitness drive has been scrapped due to infeasibility, as opposed to what had been decided at the start of the semester. Online Centralized Purchase System (CPS) (http://gymkhana.iitb.ac.in/~sports/cps) has been created and is ready for use by students. The initiation of Gymkhana Blog (http://iitbsports.blogspot.in/) for sports articles by students/alumni is currently on hold due to insufficient content. The website(http://gymkhana.iitb.ac.in/~sports/) has been updated with details of individual sports and their event, however, an Events Ticker is yet to start. 'Campus Sports', half-yearly institute sports magazine with updates of all sports activities has also not been published yet.
[/gsreview]
[gsreview title="Focus on Post Graduates" color="blue"]
The first major event of the semester was a highly successful launch of 'Summer School of Sport' constituting learners' camps conducted by hired professionals. A sports weekend (Phase 1) for freshmen and an Indian Games Mela on National Sports Day were held with a huge turnout. Phase 2 of the Freshmen Sports Weekend has been postponed to next semester. Screening of major matches such as in Football & Cricket World Cups at LT/Convocation hall has been immensely successful. Participation in GCs has increased due to introduction of new GCs (Triathlon and Girls Squash), incentives such as medals, merchandise and "Player of the GC" award, which will partly be given out during a combined ceremony which will be held at the end of the tenure. 'Mashal' a social initiative of 50th Inter IIT was conducted in association with smile foundation to generate funds for the education of underprivileged children
DRONA, a sports-mentorship program including more sports & physical activities will be conducted next semester. However, there has been some mismanagement regarding the stipend of last year's DRONA trainer. The matter remains unresolved as of now.
Sports Yatra will be held on 2nd November for the ISL match between Mumbai and Kerala. Girls & Boys Open events in popular board & card games, 'Mixed Sports Gala' in Cricket and Athletics has been conducted this semester. Mixed tournaments in Basketball, Badminton and TT and Sophomore GC in Football, Volleyball, TT and Athletics will be conducted next semester.
[/gsreview]
[gsreview title="Coordination and Transparency" color="blue"]
Interaction between PG, Hostel and Institute sports councils has been extremely less, coming from the fact that almost none of the Hostel Sports Councillors were even aware of the upcoming GBM.The combined council manifestos and secretary reviews have been internalised, reducing transparency of the entire process. The calendar and rules for GCs had been discussed at the beginning of the semester, however they are finalized just before the GC, thus preventing a set rulebook to be in place. However, significant support has been extended to Hostel and PG councils for providing maintenance & construction guidelines and vendors lists.
[/gsreview]
[gsreview title="INTER-IIT 2014, IIT Bombay" color="blue"]
A multi-tiered managerial team was formed for Inter-IIT 2014 to be held at IIT Bombay. Informal events such as Talks and Cultural Nights will be conducted in opening and closing ceremonies. A player's leisure lounge, electronic screens for scores updates and pamphlets have been proposed for the same. Proposal to hire a physiotherapist is still under progress. A Diwali camp was also arranged for Inter IIT players with dinner messing shifted to a single mess with extended timings
[/gsreview]
[gsreview title="Other Initiatives" color="blue"]
The monsoons and Inter IIT meet have pushed the implementation of most of the proposed initiatives to the spring semester. As was proposed, new clubs have been formed for sports like chess, cycling and the like; inexperience is a hurdle for such clubs and they are yet to reach institute wide exposure . The proposal for an institute wide challenge-and-play ranking ladder has been green lit and should be up by the spring semester. Inter-Department Sports Meets, while proposed as a marquee event have been pushed to the next semester on a smaller scale. Online 'IITB Sports Hub' and online payment portal were proposed however, none of these are evident as of yet. Only one talk show was held at large scale while two other small scale talks were conducted. NSO feedback has been proposed and prepared but the final implementation depends on the Department of the Registrar Academic.The launch of 'Sports for a Cause' has been achieved through Mashal. A donation campaign is proposed for the end of the academic year as well.
Overall, while a lot has been done for ensuring that the Inter IIT Sports Meet is hosted at a grand scale, other non-Inter IIT, institute initiatives have faced some negligence. This could perhaps have been pushed to a greater extent and will hopefully be done in the coming semester.
[/gsreview]
Do come to the GBM starting 11:15 PM on 2nd Nov. at Open Air Theatre (OAT), SAC. Your views are important to us.