Reading Time:
5
Minutes
In this edition of Insight's summer blog, Ameya Behere talks about his internship at Gulfstream Aerospace – a direct subsidiary of General Dynamics and a major business-jet aircraft manufacturer.

The content on this website is strictly the property of Insight and the Students' Gymkhana IIT Bombay. If you wish to reproduce any content herein, please contact us:
Chief Editors: Anshul Avasthi, Chirag Chadha
Mailto: insight@iitb.ac.in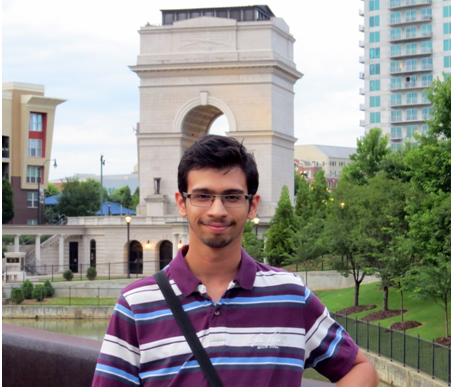 "We are number 24 for take-off" the Pilot called out on the intercom from the flight deck. As the flight revved up, all the excitement and nervousness that had built up inside me in anticipation of what the next two months would be like, hit me like a wave. Taking a deep breath I started my journey. Following a non-stop 16 hour, 7800 mile flight from Mumbai to Newark I landed, admittedly weary from the ultra-long haul flight. Following this I had a short 2 hour hop to Savannah GA, but as it turned out, the weather in New York had different plans. Well, I had already waited months for this intern to commence, maybe a few hours of delay wasn't so bad, right?
The Gulfstream Experience
Interns at Gulfstream are treated the same way as their regular employees are. My work schedule was 10 hours a day, 4 days a week. The most epic thing about a four day week is that you get a 3 day weekend, which is extremely convenient for planning inter-city and inter-state road trips! The obvious downside to the 10 hour working days is that when you add in the commute time, weekdays are pretty much filled up. However the weekends make up for everything.
The work environment was professional, efficient and productive. In our workplace we followed a casual business dressme.co.nz/ball-dresses.html">dressme.co.nz/ball-dressme.co.nz/ball-dresses.html">dresses.html">dressme.co.nz/ball-dresses.html">dress code, so we could even wear polo t-shirts to work apart from regular formal clothing. I underwent training in the company and apart from that also worked on my projects simultaneously which was different from the training they gave us. Our project team would meet every day and we would always have a round table discussion. Everyone's ideas were discussed and worked upon, which may not always happen in huge firms. Every employee, regardless of their role in the company was treated equally and their opinions/ideas were respected in the daily discussions. Even the employees having higher positions were friendly and approachable at all times.
Gulfstream had set up a lot of fun ice-breaking events for its interns. One of them was a baseball game to which we were invited to. However, the one event which topped it all was a downtown scavenger hunt that took us through the historic squares of Savannah and even a cemetery!
Getting the Intern
I got to know about this intern early in my sophomore year. I was familiar with the company since then, but never did I imagine they would take interns from IIT Bombay. Right from that day, it was bookmarked as my dream intern. It would give me an opportunity to work in the aviation industry and experience life in the US, all while making a handsome stipend. But more than that, I would be working for a corporation that made ultra-luxurious business jet aircrafts. What could be cooler than that for an aerospace student who is highly enthusiastic about core engineering!
The IAF for Gulfstream came via the PT Cell and was opened a couple of weeks into the Spring Semester. This meant taking a few risks and sitting out of the recruiting process of most other companies/universities. That was perhaps the most difficult aspect of securing this internship for me, waiting with uncertainty as other opportunities closed around me.
The selection process was thankfully straightforward. After a preliminary round of resume shortlisting, there was a single round of personal interviews. The interview was telephonic and personal but none of the HR questions that I had prepared for helped much. I must say however, that advice from seniors helped a lot! After the interview, I had to endure a week long wait before a congratulatory phone call from my senior confirmed my selection. I actually got to tell my Internship Coordinators the result myself!
After the selection, there was a lot of paperwork to go through, a bunch for the formal induction into Gulfstream's Interns and Co-ops program and another one for the US Visa.
Accommodation, Travel and Food
Gulfstream provided accommodation for all of its interns in several housing communities in the city of Pooler, Georgia. Three of us shared a 3 BHK fully furnished apartment with the company covering most of the rent and all of the utilities as well. The community had pool, fitness centre and clubhouse apart from two fishing lakes and numerous BBQ grills peppered throughout. All in all an amazing stay!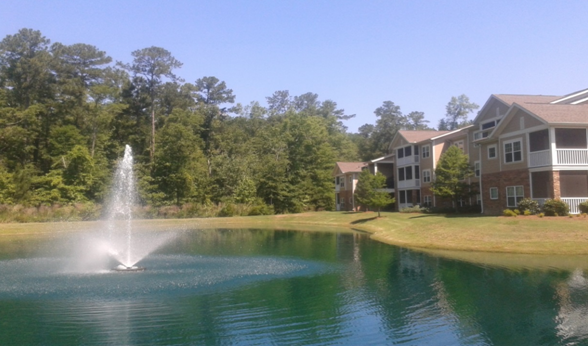 Travelling in the US is unfortunately heavily dependent on personal vehicles. Public transportation, especially in non-metro cities is minimal. We rented a car for our first week to help us settle in,after which my roommate got his own car which helped us a lot. Apart from the convenience it has for finishing day-to-day tasks and travel, having a car also enabled us to plan road trips which had highest priority on our US bucket list.
Food in the US is primarily non vegetarian and there is limited, if any, variety for vegetarians over there. There a lot more options with fast food joints. Pancakes and donuts are not to be missed.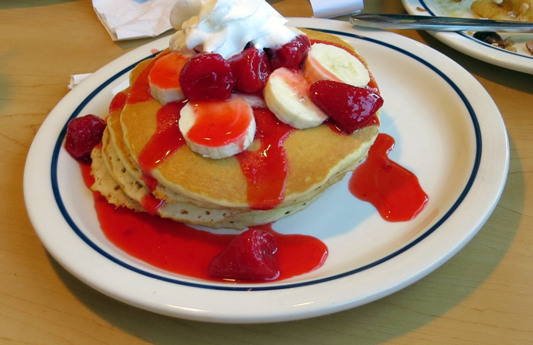 You do start missing Indian food after a few weeks though, and first bout of homesickness was triggered by a friend back in India mentioning 'Aloo Parathas' right after I had a disappointing lunch at a new place I was trying out.
Road Trips
My first road trip was with Tejas who was also my roommate. We travelled in his car to Atlanta. Coincidentally, Tejas graduated from IIT Bombay – Aerospace Engineering in 2013, two years senior to me. The feeling of driving on the interstate at 120 kmph, listening to road trip songs, munching on donuts and sipping coffee is priceless! Moving on, Atlanta is home to the World of Coca Cola. For the uninitiated, The World of Coca Cola is a permanent exhibition featuring the history of the Coca Cola Company and it's well known advertising. The original recipe in the vault, Coke's brilliant promo videos and the polar bear mascot made it a worthwhile experience to visit. They also have a tasting station where you get to taste all of Coke's products from all around the globe. Half of them were just plain weird!
On our second trip we went to Orlando, Florida. We visited both Universal Studio Islands of Adventure and Wet N Wild. The amusement parks here are insanely huge filled with thrilling rides and would probably take a whole week to go through properly. We made the best of what we could with the weekend. The water parks here are filled with unimaginably exhilarating rides, and the people enjoy the place as if they are in an enormous beach party!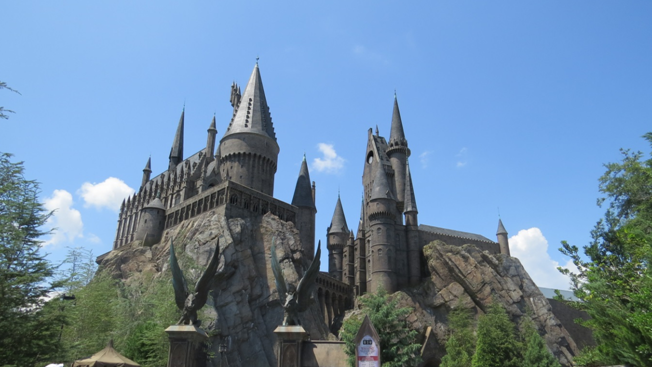 To sum it up, I've had, by far the best days of my life here at this intern. I cannot think of a better way in which I could have spent the summer after my 3rd year. From working in a company that makes ultra-luxurious jets to US road trips, the world of Coca-Cola and amusement parks, I've had a taste of my dream life!