Reading Time:
4
Minutes
The content on this website is strictly the property of Insight and the Students' Gymkhana IIT Bombay. If you wish to reproduce any content herein, please contact us:
Chief Editors: Shreerang Javadekar, Shreeyesh Menon
Mail to: insight@iitb.ac.in

Nishit Dedhia is a 3rd year Undergraduate pursuing a B.Tech in Civil Engineering
Midway through my summer internship, after a hectic yet satisfactory week of the midterm presentations, here I am writing about my experience with one of the leaders in global investment banking, Deutsche Bank. As I revisit the last month through this blog, I'll provide some helpful information about the internship (hopefully) and any associated procedure along with my own assessment of the internship with a tinge of nostalgia.
DB-Centre:
Getting things started, Deutsche Bank is a truly global bank with presence in all major financial havens. Boasting of presence in over 70 countries, it provides all round financial solutions to clients investing in domestic as well as foreign markets. Deutsche Bank Centre, the unit that hires students for internships, is in a way a support and analytics unit for all other trading offices of Deutsche Bank present all around the world. This enables the interns to be a part of a workspace that cumulatively analyses markets all over the world, deals with financial products that many may not have heard of and provides valuable insight into the deep, dark world of finance.
Getting There:
The IAF for Deutsche Bank is one of the earliest to open and the first internship in the field of finance. With a presentation that happens earlier, the entire procedure winds up inside the first weekend of internship interviews. Having heard about the intern through seniors and the aspirational value attached to it along with a desire to explore finance as a career choice rather than just a hobby proved to be the biggest motivating factors for me to apply for the internship.
The interview process is swift and mildly nerve wracking, to say the least. After resume based shortlisting, candidates go through a series of interviews with panels comprising of Vice Presidents, Directors and sometimes the CEO working in DB Centre. There's not a lot of preparation required for tackling the interviews head-on. Having a strong hold over your resume is a must but no prior knowledge or experience in finance is required though it may serve as an add-on. Clarity, logic and basic analytical ability can help you sail through these interviews comfortably. Make sure you ask the panel how you can pronounce the name of the bank if you want to invite a few giggles!
And the intern begins:
Fast forwarding 9 months to the start of the internship, it starts off on a high note with the first week of training. Professionals are flown in from the UK to train all interns and provide an overview of all the basic and important financial concepts and products. Not to mention, the accommodation for this week is provided by Deutsche Bank in 'The Leela' which provides quite the contrast to everyone accustomed to our beloved, lavish hostels. This training serves as a launchpad to understand and start working on the projects that are allocated later. A plethora of projects are floated and allotted to the intern that deal with actual situations faced by the desk allocated to the intern and can often create a significant impact to the functioning of the desk along with giving the intern ample opportunity to learn and explore.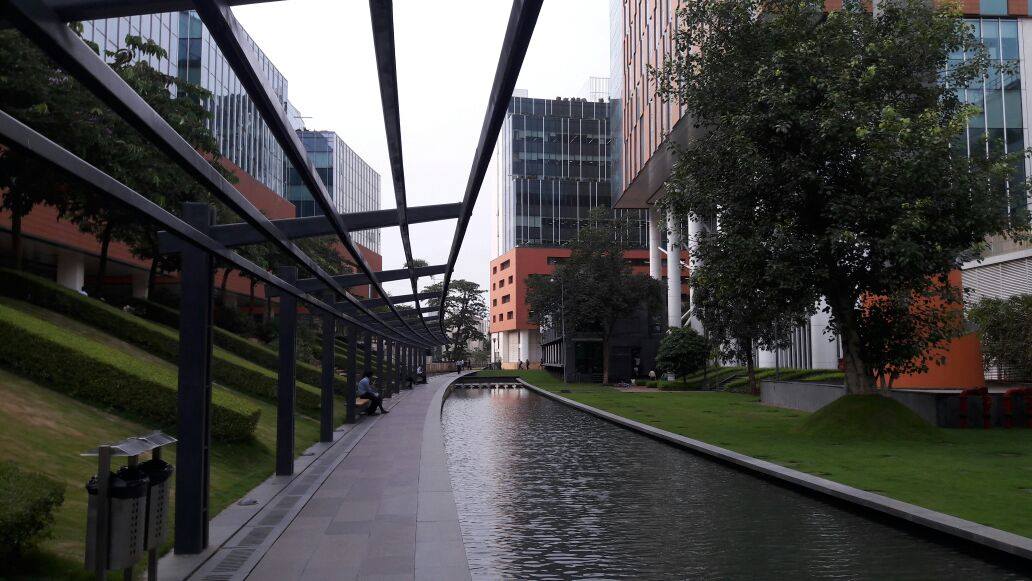 The office environment is something I would specially mention since there is one common workspace for absolutely all employees ranging from associates and analysts to directors. This ensures a lot of interaction and discussions which is specifically promoted throughout all divisions in Deutsche Bank and is probably one of the highlights of the internship. Being new to the desk and not having any idea about the hierarchy or the position held by the one sitting right next to you may lead to a few embarrassing situations, though! With a lot of experienced analysts around, it's natural to have long discussions about market movements or any macroeconomic scenario. Being in the office on special occasions like the British Referendum was an absolute delight! Reiterating the fact that it is a bank, although a very professional approach and demeanor is expected from all interns, the work environment is very friendly and welcoming. The work hours are majorly controlled by the markets that one is working on and they are often co-ordinated with the on-shore traders and mentors.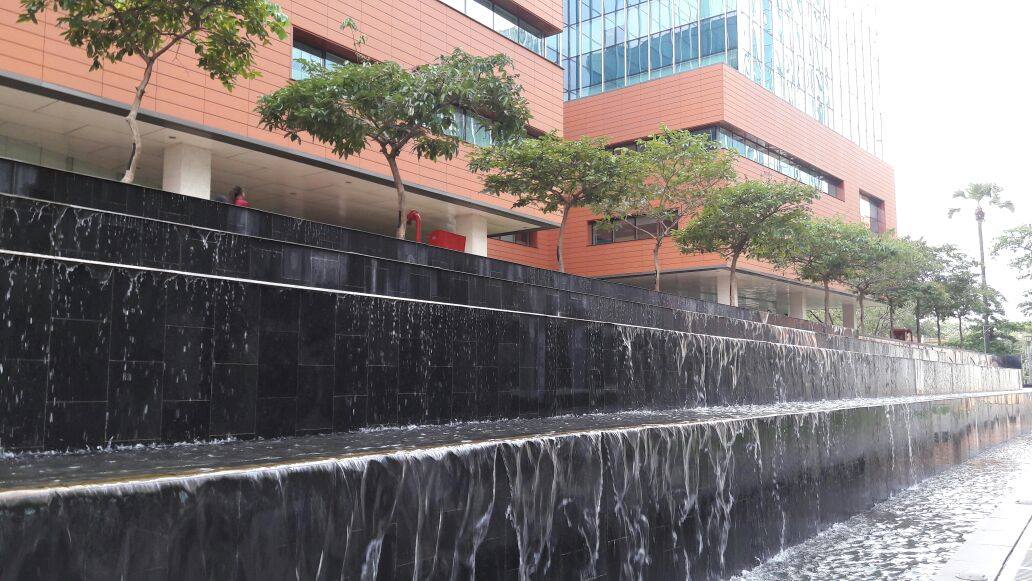 Getting to my project, visualizing it create a tangible impact is satisfactory and challenging at the same time but the support provided by the mentors and guides is immense. Making a sophisticated and efficient tool that can help the desk save time and increase independence and using fundamentals to develop pricing strategies have helped me understand the field and the industry better. It's not often that one gets to use high-end home-grown financial software or Bloomberg terminals but DB makes it seem like an everyday thing.
Takeaways:
All in all, like summer interns are for many others, this was my first professional experience and it was a truly enriching one. Like many senior officials in Deutsche Bank say, it doesn't matter if you want to pursue this further, knowing about it, making sure it adds value to you and leads you to a clearer mind is what is of utmost importance. Since finance is either a course old or an entirely new field for many, the learning curve is steep but requires putting your best foot forward initially. Definitely go for the intern if you want to explore finance, experience a contrast from the laid-back insti life or want to try your hand at 'non-core interns' and want to land an intern early.