Reading Time:
2
Minutes
The content on this website is strictly the property of Insight and the Students' Gymkhana IIT Bombay. If you wish to reproduce any content herein, please contact us:
Chief Editors: Shreerang Javadekar, Shreeyesh Menon
Mail to: insight@iitb.ac.in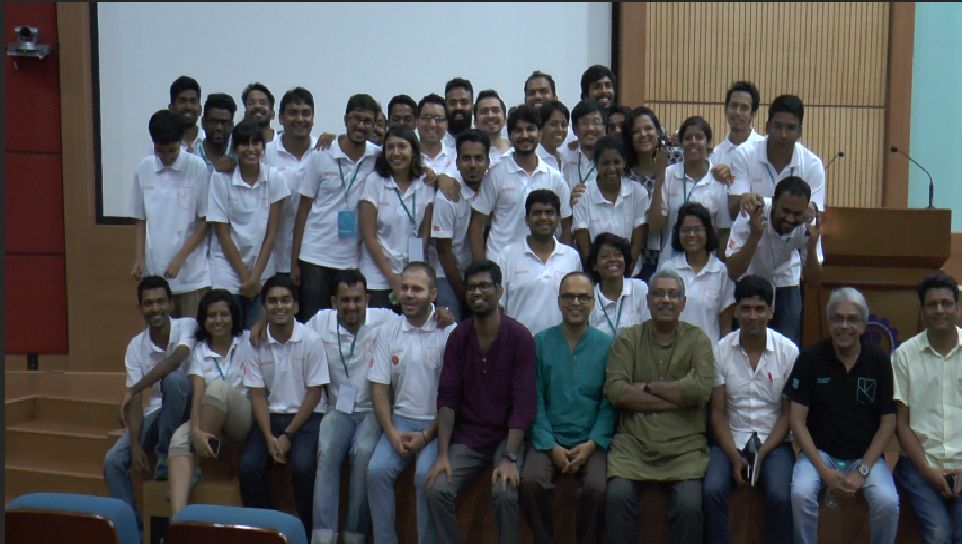 The Industrial Design Centre (IDC) at IIT Bombay organised the 26th edition of its Design & Degree Show (DDS) at VMCC from June 19th to 21st. Acting as a platform for displaying projects of graduating students, the event was aimed at emphasising how design can solve day-to-day problems and make life easier for the masses.
The event was inaugurated by the Director, Devang Khakhar. Mrs. Rajashree Birla, Chairperson of the Aditya Birla Centre for Community Initiatives and Rural Development, graced the occasion as Chief Guest and stressed on the role Design plays in everyday life.
–
DDS included a two day Conference on June 19th and 20th, where eminent designers from a wide range of specialisations ranging from User interface and Human Computer Interaction to Communication and Industrial Design shared their vision, experiences and case studies. This event also showcased design projects by the outgoing batch of Master of Design (MDes) students of the five streams at the The Industrial Design Centre, IIT Bombay. From design for safer cooking to showcasing of traditional handicraft; from developing a Marathi text predictor to imagery on Buddhist thought- the projects showcased the diaspora of interests that converge in the IDC Department.
Movie screenings were organised by the students on the third day. "Goopi Gawaiya Bagha Bajaiya" was particularly enjoyed.
The event was attended by Design professionals, Academicians, Design students from various institutes, experts in various fields related to design, writers, artists, media professionals and general public interested in design.
Further details about the projects, students, seminars and the design exhibition can be found at ddsidc.com . We wish all the graduating students the best of luck for all their future endeavours!