Reading Time:
7
Minutes
As a part of our on-going Career Series, we are covering the experiences of several recent alumni who joined various companies and universities after their stay at IIT Bombay. If you are interested in contributing a piece, please feel free to get in touch with us.

The content on this website is strictly the property of Insight and the Students' Gymkhana IIT Bombay. If you wish to reproduce any content herein, please contact us:
Chief Editors: Anshul Avasthi, Chirag Chadha
Mailto: insight@iitb.ac.in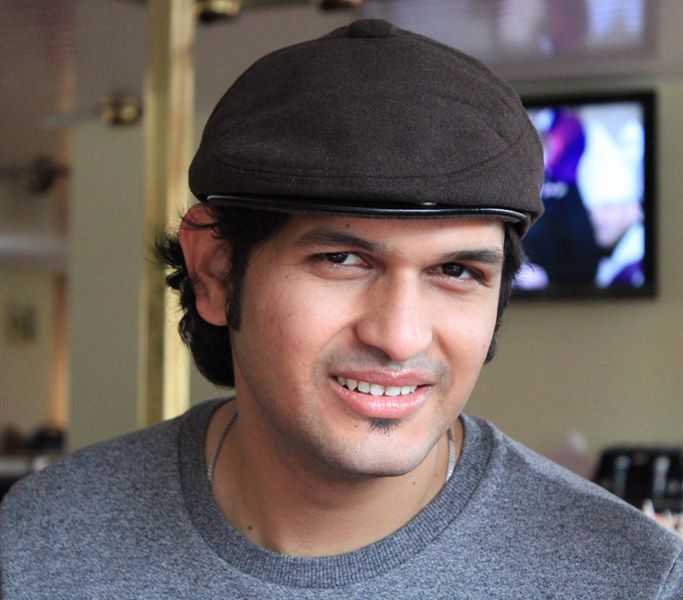 ​​Nirav Pathak graduated from IIT Bombay's Metallurgical Engineering and Material Sciences department, as a Dual Degree (B. Tech., M. Tech.) student in 2008, and has been working with Schlumberger ever since.
What options were available to you when appearing for placements? Why did you choose to take up a job?
As for my other options – I had none. During the 2008 placement season, Schlumberger was amongst the first to release their shortlists. Schlumberger didn't have any pre-placement tests; they simply conducted a Group Discussion (GD) and had interviews scheduled starting 7 am on the 0th day (not sure if this term is still valid) of the placement season. By afternoon, they had announced the candidates they had selected and by evening, I had my offer letter.
Since I had accepted an offer from one of the first companies to visit campus, I was out of placement process. Also, I wasn't shortlisted for the other major consultancies and Investment Banks which were scheduled to interview later on in the day.
What attracted you towards Schlumberger?
At that point in time (placements) compensation plays the most decisive role in your decision making. To add to this, during my placement season Schlumberger had set 2 kind of profiles for candidates – 1. Field Profiles (which is the popular segment) 2. Engineering and Research position (based in Pune). The second position was the one which was offered to me since I had completed my Dual Degree program. They only wanted candidates with Masters for the second position. [pullquote]An offer of a proper core job with a decent compensation package was a no-brainer to me.[/pullquote] An offer of a proper core job with a decent compensation package was a no-brainer to me.
I assessed myself as a kind not fit for Investment Banks and Consultancies. Back in the days I was someone who did enjoy core engineering subjects.
What exactly is the profile like? How has your experience been at Schlum?
Ohh boy! This is a tough one. Since August 2008, I have had 4 different positions and three of them have been completely irrelevant to each other.
1. Research and Manufacturing engineer – This was my job title when I joined. To remain competitive and to cater the needs of its clientele, Schlumberger has to keep developing sophisticated tools and technologies. For this, it needs a research cum manufacturing facility and the plan was to develop one from scratch in Pune. They wanted to implement philosophies of lean manufacturing to develop a one-of-a-kind manufacturing facility within Schlumberger. We were hired to design the manufacturing lines, set the process up, and to implement ideas that would make the tools more reliable.
Then by mid-2008 the oil-field industry (like the rest of the world) had come to its knees due to the recession. The whole idea was scratched, people were let go and the rest of us were left to be reassigned as and when the activity picked up and new positions opened up. By this time there were some changes in my philosophy, thanks to the corporate world. I wanted to move to the field because after all providing services at the field-site is Schlumberger's core business, not research and manufacturing. So after 6 months of fiddling around, fresh interviews were conducted to see if I fit the field profile. Eventually I received a new offer to switch as a field engineer.
2. Drilling and Measurement Field Engineer (based in Abu Dhabi) – This profile was given to me as a 2 year training step before I moved on to my final job profile. I was basically in charge of operating and managing high tech tools that provide real time data while drilling was ongoing. Based on the data I gave, the client made decisions on how and where to drill. Coming from a very comfortable lifestyle in Pune this job profile felt horrendous.
Was the job profile different from what you expected a priori?
We see a lot of alumni switching jobs, often multiple times, within a few years from getting placed. Many even decide to start-up. What made you stick with Schlumberger for so long, specially given their attrition rates?

I did Switch jobs, albeit within Schlumberger. That's the good part about it. After you finish your fixed step training (3 years period) you are technically free to move across job functions. I am not saying that this is guaranteed – of course business needs will supersede one's interests. As for other plans, I did have plans to go for an MBA. I applied to two universities but didn't get any calls. Coming to the point of start-up – yes, this thought keeps coming to my mind but then you need an idea in which you can take a leap of faith. It's difficult to start-up and do a job at the same time, especially if the two are not even remotely connected.[pullquote] To start up, you need an idea in which you can take a leap of faith.[/pullquote]
As for attrition from my experience and the colleagues I interact with, especially from IITs, I can say that those who leave Schlumberger do so mostly within the first couple of years. This is because if you are leaving means you will mostly change your career path. Schlumberger is the biggest and one of the best oil field services company you can work for. So basically there is nowhere else to go in this market segment. Switching from a service company to an oilfield operator (Shell, BP, Exxon, etc) is difficult if not impossible. They prefer candidates with a proper petroleum engineering background and not too much of service industry exposure. Bear in mind that when I talk about oilfield operators I am only talking about operations based positions not support functions like IT, HR sales and marketing, etc. [pullquote]Every time I felt that I had had enough I got a change in assignment and something new and challenging.[/pullquote]
What kept me going was change in assignments. Every time I felt that I had had enough I got a change in assignment and something new and challenging. This kept me going and stopped me from getting bored with a particular assignment.
Schlumberger has a large variety of divisions that they hire for – and offers infinitely many profiles. How would / did you hedge the risk of getting allocated a division that you don't like?
The simple answer is that you cannot. When they recruit you, they do not label you with any particular segment profile. The management will decide which segments have business needs and you will be assigned accordingly. This is why they sometimes have long waiting periods after recruitment. They simply recruit the candidates as per their overall forecast and then decide which segment you need to be assigned to, purely on business needs. Yes if you are a petroleum engineer or Geologist then you have an advantage in that you can request to be placed specific segments.
Irrespective of which segment you go into, be prepared to slog it out. The first three years in the company will be hard. You are expected to be a grease ball.[pullquote] The first three years in the company will be hard. You are expected to be a grease ball.[/pullquote] You will need to get down and dirty on rig floors, work nonstop for more than 24 hours and live in places where you will start appreciating your hostel rooms. If you are the kind who prefers wearing a suit and tie to work, live in the comfort of your own apartment and would want to maintain a strict work life balance then don't join Schlumberger. At least for the first 5 or so years you won't be able to enjoy these things.
What is the long term growth like at Schlumberger?
Unlike Consultancies and IBs where almost everyone is aware that you begin as an Analyst then grow to be a consultant, senior consultant, engagement manager and eventually a partner. Your basic job skills will be the same you keep adding more knowledge and experience.
In Schlumberger, as you can see from my job titles, things work differently. Hierarchy is immense, and there can be around 10 – 12 steps between you and CEO. If you stick long enough, you will work across different segments and functions. If management is your thing then from being an Engineer, you could grow to be a segment manager on local level , then move on to country and area level. If you are a technical person you can grow as a senior engineer, a technical advisor, sales person; you could even move to HR or finance. To go up the ladder in Schlumberger, you definitely have to be highly mobile. Positions open up in different countries and you have to be ready to move, adapt and learn across several functions.
Growth is merit based and cultural diversity in the workplace is one of Schlumberger's driving principles. Unlike most Consultancies where mentorship is taken seriously, here you have to be a self-driven individual. You have to figure out things by yourself to make sure you training and development is on track. All in all, there are good growth opportunities within the company as long as you are a go-getter.
Any specific advice that you have for junta sitting for placements?
Placement in IITs are basically free markets. Each company want the best candidates for themselves and you want the best deal from the company. [pullquote]Placement in IITs are basically free markets. Each company want the best candidates for themselves and you want the best deal from the company.[/pullquote] You need to decide for yourself what your definition of the best deal is. For me back then it was money but then I can say over time your priorities will change and as you gain experience – after around 10 years or so most career paths will yield similar pay. Then things such as job satisfaction, work-life balance, a sense of purpose in life and all kinds of different philosophies start popping up. My advice is do not simply chase company based on compensation package, unless your package is something eye-popping. The best thing to do for a fresh graduate is to do some ground research about specific industries they would want to work in. Communicate with seniors or acquaintances to dig more information about the firm before jumping into it. But at the end you may still feel you are in the wrong place and if you do feel that then quit early. You need to understand that each firm has its own culture, tradition and lifestyle offering and the longer you stick to it the more you will start getting institutionalized.