Reading Time:
5
Minutes
In this edition of Insight's summer blog, Atharva Kelkar talks about his experience at ITC (Bangalore). If you wish to be featured as well, drop a mail to insight@iitb.ac.in

The content on this website is strictly the property of Insight and the Students' Gymkhana IIT Bombay. If you wish to reproduce any content herein, please contact us:
Chief Editors: Anshul Avasthi, Chirag Chadha
Mailto: insight@iitb.ac.in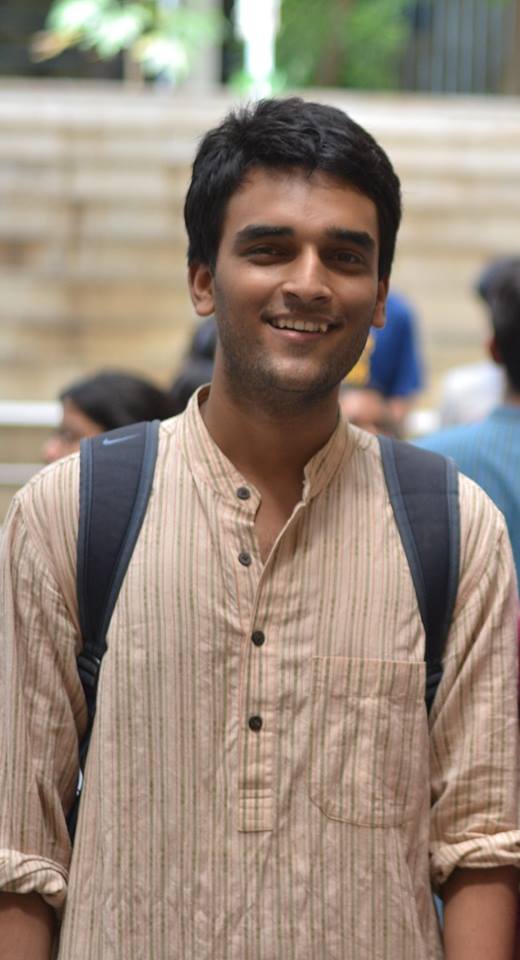 I write this as I completely exactly one month of my internship at ITC-ITD's (Indian Tobacco Division) Bangalore factory. It has been a month which has gone by pretty fast and it is at such occasions that one looks back and ponders.
How does ITC's Summer Internship work?
The summer internship is branded as Knowledge Initiative Talent Excellence Series (KITES). The company goes to all the old IITs and three NITs for recruiting interns, in the months of August-September. The selection is based on a shortlisting (mostly based CPI/GPA) followed by Group Discussions, Technical interviews and Personal interviews.
What's my interview story?
My GD group was (luckily) very good. No one shouted or ranted, and it was a peaceful and logical GD on a common topic. We were specifically told not to talk about the topic, but it was pretty generic and could easily be worked out. There was no one solution and they focused on how well we put our point across meaningfully. After the GD, there was Technical Interview which started with, "Accha, SPI dekh ke lagta hai JEE clear kar liya to duniya jeet li?". I gave a small smile and chose not to say anything. They went on to ask about what I did in my project (which was not much). After I could not produce anything significant, they asked me about ChemE subjects including Thermo, Transport Phenomena and Fluid Mechanics. I did not get most answers completely right, and after the interview was done, they told me to go upstairs and wait for the result.
As it turned out, I was not selected for the next round. I was a little upset with myself and went back to my room and sat talking to people about the experience. However, I did not feel bitter about not getting selected as the process had been very fair and there was no hint of "Oh-let-me-grill-you-till-you-break" in the interview. The interviewers were asking logical questions and they could have been answered had I prepped well. I thought my day had ended there, and I changed into casuals.
[pullquote]About an hour later, I got a call from an unknown landline number. I just ignored it thinking it must be someone calling for some Mood-I information.[/pullquote] About an hour later, I got a call from an unknown landline number. I just ignored it thinking it must be someone calling for some Mood-I information. My phone rang again, and I picked it up this time. It was one of the Internship Coordinators, who had called me to tell me that they were re-considering me for the second round. I was obviously excited and changed into formals and caught an auto to the interview venue. We were told that the panel of interviewers in my room were being too harsh and had sent only 2/10 candidates ahead, whereas everyone else was sending 5-6 (and no one else was asking too many core questions!).
I had to wait 15 minutes before my HR interview started. The interviewers seemed like nice people, friendly yet firm. They started looking at some form we had filled prior to the interviews. He looked up at me and asked about myself, my family and my favourite subjects. What followed was another technical question on the nature of fluids. Crap. I was so taken aback by an HR guy asking a TP question that I almost grinned. They moved on and asked me my ambition in life, how ITC fit in, and how I looked at myself on a long-term career path. It was an interview with really nice questions which were relevant and made me think. They gave me time to frame answers but made sure nothing was said for the heck of it. The interview ended at roughly20 minutes later, at 12 midnight.
I got a call at 2 AM from one of the ICs (who is also a very good friend) asking for a treat.
Post-Selection Procedure
The selected interns are then distributed across various verticals (Leaf Tobacco Division, Foods, Personal Care, etc) and given project briefs in the second half of the academic year. There is an amazing orientation which follows, held at ITC Sonar (one of India's finest hotels) in Kolkata. Every intern has a guide, and may or may not have a senior guide.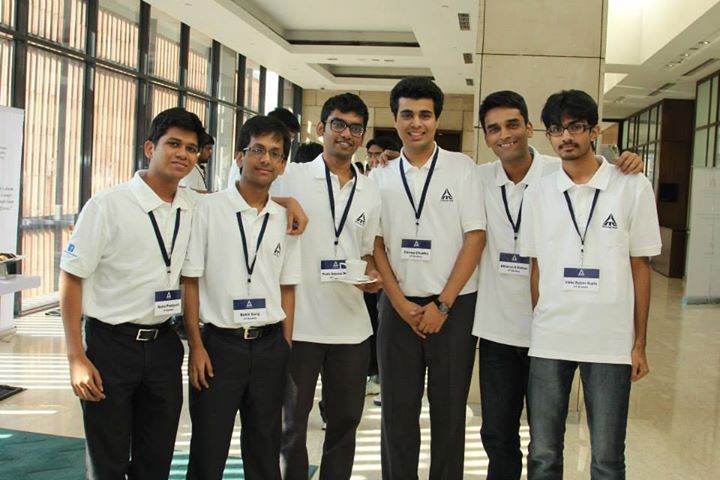 My summer journey till date
So I was elated to get Bangalore (which I thought was better than Munger, Sahranpur and Kidderpore) as my intern location. The guest house I got for the first ten days was picturesque with great food and all possible resources. My guide turned out to be a young guy who is very approachable and helping. Spending time with my guide or senior guide has not been an issue because I can walk in to their office any time I want with as many questions as I want to ask. Cigarette making is such a beautiful process, contrary to what I thought. The first week goes in studying the process from start to end, learning the details of every step as closely as possible.
The place I work in is called the Center for Process Development, and is the hub for all developmental activity that goes on with cigarettes at ITC. This department has some very senior people who don't mind being asked a hundred things about anything related to tobacco or cigarettes. My project involves process design, scenario building and comparative analysis. There are also cost constraints, and simplicity of protocol is a must. The number of people I have to meet everyday varies between 5 to 15, and meeting so many new people is an experience beyond words. I have had to travel to Kolkata to meet the stakeholders of my project. Traveling for work was a first for me, and it felt good. The project is one which has a very solid business case, and if implemented will bring about quite a lot of change in the current system. The thought itself is satisfying, however far I may be from achieving that :P[pullquote]It feels really cool to say that I can't reveal my project scope due to Non-Disclosure Agreements.[/pullquote]
It feels really cool to say that I can't reveal my project scope due to Non-Disclosure Agreements 😉 My work hours are not as bad as I thought they would be. I leave my house at 8:30, reach by 9 and leave at about 7 o'clock. Saturdays are working, but one can leave early so it's not that bad either.
How is life here other than work?
Bangalore is a good city to be in, if you like to party, go to malls and visit good eating/drinking joints. The number of places for sightseeing is pretty low, but you find everything you need to have fun and survive. Being a foodie, one of the most pleasing things about Bangalore is the abundant street food and juice-milkshake shops across the city. And the wannabe chef in me is even happier because we have an attached kitchen and get to cook almost everyday. [pullquote]All in all, it's been a great month at work with lots of new experiences (this is my first internship BTW), and a truck-load of learning. [/pullquote]Added to that, the locality I'm staying in has a street football culture, where 10-15 people turn up everyday at night to play football in a skating rink. Now that is one hell of a time 😀
All in all, it's been a great month at work with lots of new experiences (this is my first internship BTW), and a truck-load of learning.
If you would like to share your internship stories on Insight's Summer Blog, feel free to email us at insight@iitb.ac.in. To read more (dis)similar internship stories written by IIT Bombay students over the years visit http://summerblog.insightiitb.org/.