This article was originally published in 2015, and some of the data & statistics used in this article might be outdated and not applicable to the present placement scenario.

We would like to express our sincere gratitude to everyone whose invaluable inputs helped us in this article. Watch this space for a comprehensive study of other job sectors for fresh graduates.

You can find our first pieces in our extensive series on sectors that come recruiting to IIT Bombay here.

The content on this website is strictly the property of Insight and the Students' Gymkhana IIT Bombay. If you wish to reproduce any content herein, please contact us:
Chief Editors: Mihir Kulkarni, Niranjan Thakurdesai
Mail to: insight [at] iitb.ac.in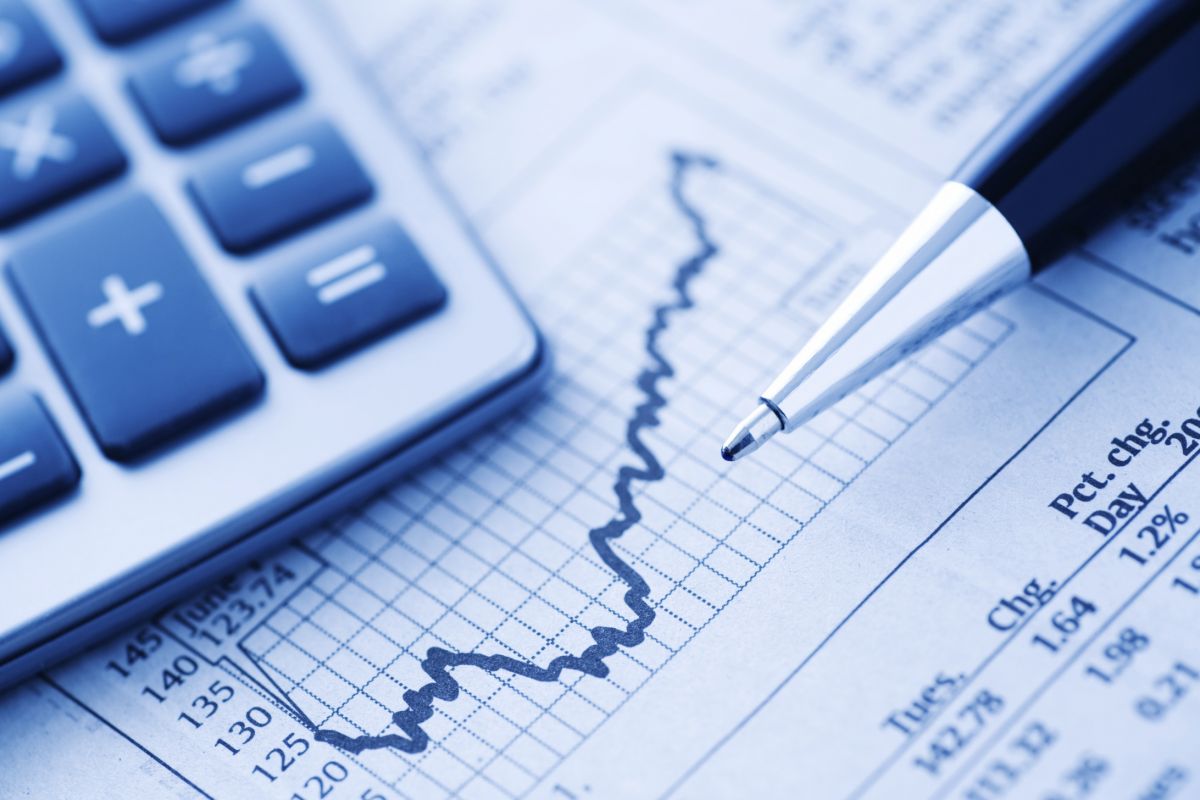 "There have been weeks when I have clocked more than 100 working hours. But the good pay compensates for it with enough perks to keep you involved" – Najmuddin Saqib '14, currently an associate at Apax Partners.
Plenty of companies, including the likes of Deutsche Bank, Tower Research Capital, Morgan Stanley, JP Morgan, Goldman Sachs, and Credit Suisse, will visit the campus in December to hire fresh graduates and introduce them to a purported world of 'high stakes, big money and long, long hours'. While the stereotype is true for most finance jobs, other jobs may be less intense—but no less demanding.
To try and give our readers a consolidated view of the world of finance, we've concocted a comprehensive brief. Divided into four sections, the article begins with a dissection of the sector to provide our readers a brief idea about the various strands of finance. Subsequently, based on alumni interviews, we attempt to demystify the placement procedure and try to understand what finance, as an employment sector, has to offer. Finally, we talk about exit options.
'फ' se Finance
Groomed as we are in a milieu of mathematics and science, finance/analytics is usually an alien territory for us engineers. Pratyush Rathore, a 2010 graduate, who left his job at Tower Research after a year, and now works as a full-time teacher at Abhinandan Education, recalls, "To be honest, it was not much of a choice. We were practically blind to the details of companies and were willing to join the first company willing to take us at the highest pay. Back then, I was decided I didn't want to do consulting work, didn't want to work on MS Excel and didn't want to wear a tie. So, the highest paying job was an automatic choice". This sentiment of using compensation as a primary decision-making heuristic in the absence of sufficient data on what job fits you the best does resonate with a lot of final-year students.
Perceptions of finance are often skewed. "Most students at the institute carry the misconception that financial services industry offers business roles only, while like any other industry, such entry-level roles are generally quite technical. However, certain roles like portfolio or product management lie closer to managing a business. Improving a product, identifying the market needs, an eye on competition and all of this with sustained profitability – that's what business is about", adds Sachin Parate, another 2010 graduate, now Assistant Vice President at Citi US.
With regards to coping up in the field with such less knowledge, most alumni reverberate with the fact that one learns from the projects they're assigned. Different projects let you understand various financial instruments and associated concepts. There's an overall consensus that strong analytical and programming skills are vital for the job. The ability to apply theoretical knowledge in practice, especially for analytics roles, and out-of-the-box thinking, is key .
The Finance Life
Finance companies come searching at IITs because they're looking for strong analytical skills, and not really for deep knowledge about finance. With solid foundations in mathematics, students are often tailor-made to suit their needs. For many, having little to no interest in their core field, jobs in consulting and finance are popular options. Considering the high pay-scales these companies offer and the students' apprehension in committing to a particular field, a two-way relationship is established; happy, if not long.
On the job, the way of life is very much similar to the how it is sold to students during PPTs. The promise of tremendous exposure in the financial world is what attracts many students. One is given a lot of responsibilities, leads numerous projects and trades millions of dollars of contracts. "Within four months at Morgan Stanley, I got staffed on my first project, which was the sale of a shopping mall chain with a deal value of around $400MN", exclaims Najmuddin. With the requisite skills in trading and modelling, one is adept enough to trade in any market, making travelling an integral part of a trader's job. Further, for front end roles in corporate finance, private equity and hedge funding, one needs to travel to meet clients. Owing to the volatility of the industry however, there also may not be any travel for brief periods of time. "In 2011, I travelled to Hong Kong 6 times while in 12, there wasn't any travel at all", says Siddharth Verma.
While the perks to keep you in the job are numerous and the pay-scales sky high, the cost of most finance jobs are 60+ hours of work every week. " [On paper,] the work hours are very flexible on most finance jobs. However, since the ones sitting across the table themselves put in 12-15 hours of work day-in and day-out, you are also expected to put in that much of an effort.", says Ishan Nadkarni, '13, formerly at Opera Solutions. "In trading, one has to work when the markets are open. You start an hour before the markets open and leave an hour after they close. So, it averages about 10-12 hours a day", adds Pallav Vasa, who graduated in 2013, and is currently working as a trader at Deutsche Bank London.
This may not necessarily be true for a coding-intensive trading job, though. Aashay Harlakla, a 2014 graduate, currently working as a high frequency trader at Two Roads Technology Solutions, adds, "My work timings are very flexible. I can go to office anytime and come home anytime. There is no restriction about timings. Being a trader, one has to look at markets. It looks like one has to give lot of hours and be very strict about timings, but the reality is that in HFT we automate things. We make programs that do the actual trading."
Profiles coming to campus

On interviewing a few alumni who had taken up finance/analytics jobs, we found out that most profiles that open up for graduates fall into six broad categories: investment banking, quantitative finance, retail banking, corporate banking, private equity and hedge funds.

Investment banking is associated with markets and corporate finance.

1. A market job would involve sales, trading and risk management. Trading involves buying and selling shares, bonds and assets for individuals and banks. Traders predict and execute trades, seeking to maximise assets or minimise financial risk. A back-end sales job involves understanding requirements of buyers and sellers in the market. The primary difference between trading and back-end sales is the presence of decisions involving serious risk in the former. "Trading, as the name suggests, throws you into an extremely fast-paced, stressful and hectic job, as it involves buying and selling of stocks," says Udit Jalan, '13, who worked at Deutsche Bank for two years after graduating and is currently doing his PGP (MBA equivalent) from IIM Bangalore. Given that this is a desk job, travelling and meeting clientele are clearly lower than other profiles. However, it does bring in good money.

2. Risk management, a non client-facing role, requires strong analytical and mathematical skills. The role in risk management is not considered very glamorous, even mundane, but it is crucial to the bank. Every corporate firm is involved in multiple deals which involve complicated financial instruments. Considering that such deals are very sensitive to peculiar changes and the drastic effect they can have on firms, it is imperative to gauge the risk involved. This involves in-depth study of the relevant factors and rigorous evaluation of risk based on quantitative techniques.

3. Corporate finance includes front office roles in investment banks, for example, analyst positions in the Mergers and Acquisitions (M&A) department. A relationship-driven business, one can expect to meet decision-makers from the company, and to travel quite a bit to meet clientele once they're sufficiently experienced. Rahul Sharma, who worked in the corporate finance stream at Deutsche Bank for a year and a quarter after graduating in 2014, adds, "At entry level, you do not get to meet many clients. That stage comes later on when you start making and delivering pitches. My work involved making decisions on financing different organizations, including governments in the form of loans. One had to understand whether it makes sense to invest in such organizations. In my time at DB, I got to explore numerous portfolios like energy, construction, governments and hotels." This is a job that demands long work hours. At times, one may end up working for 80 hours a week, with no holidays for over two months. However, one can relax by putting in smaller numbers of daily hours in the period following these sprints.

Quantitative finance, as the name suggests, is an area which relies heavily on math. Employees use sophisticated mathematical and statistical techniques to analyse trading performance on a day-to-day basis. "I was particularly attracted by quantitative finance because I saw an opportunity to apply several of the math and statistical techniques we study at IIT to solve business problems, and have an immediate impact", says Udit .

Retail banking refers to the division of a bank that directly deals with consumers. Also known as consumer banking, it is that face of banking visible to the general public. Corporate banking, on the other hand, is the division of banking dealing with corporate customers.

Private Equity and Hedge funds management are buy-side jobs. One's entry into these profiles of finance is mostly after an MBA, or a few years of experience in investment banking or trading.

Private Equity refers to purchasing all or part of the equity of companies away from a normal stock purchase in the public equity markets. These firms control humongous amounts of capital and get involved in leveraged buyout transactions, partial stake purchases in public companies and investments in private companies. One gets an opportunity to interact with numerous law firms, bankers and consultants as the work on projects pulls together. Hours can be long and emotions can get frayed as one adapts to the circumstances of a deal. These firms evaluate, buy and sell companies to make money. These firms are generally small in size. Working in private equity could be beneficial for those who want to start a business venture of their own, since it provides a valuable insight into the investor's perspective.

A hedge fund manager runs all or part of a hedge fund, with the goal of maximizing return. The hedge fund manager makes calls on a wide range of financial assets – from corporate bonds to stocks to currencies.
While the flexibility and efforts may vary from firm to firm, it's fair to say that the working hours, to a large extent, depend on the profile and department one is working in. On an average, however, an entry-level employee works for about 10-12 hours a day. Najmuddin asserts, "Any IBD is characteristically known for one thing – its long working hours. Yes, the working hours are extremely long and stressful. There have been weeks when I have clocked more than 100 working hours. But the good pay compensates for it with enough perks to keep you involved." Rahul adds, "Corporate finance brings in sort of a mandate to put in 80 hours a week once the deals are live. It may vary from deal to deal, but usually, it ranges from 60-80 hours"
A strong work ethic with the readiness to push yourself to the limits seems to be important. Alumni have told us that what really matters is the ability to deliver and the desire to learn, above and beyond one's comfort zone. In the words of Ishan Nadkarni, "There are just two matrices that one needs to take care of: attitude and ability".
A flat hierarchy system, with just around 6-7 tiers, greatly helps junior-senior interaction, fostering an atmosphere of working with and learning directly from the most seasoned veterans in the firm. "You will find extremely dedicated and analytical people in the finance world. A healthy mix of people from IITs and other top colleges around the world is what keeps Citi's atmosphere quite exhilarating", says Sachin. Aashay adds, "The freedom to work on any idea that we have; that makes the learning curve awesome".
Siddharth Verma, '04, Deutsche Bank ('08 – present)
As seems intuitive, your growth depends on the kind of profile you are working in. "The growth is tremendous! I don't think the other jobs, that a fresh graduate can take up, have a learning curve as steep as a front-end Investment Banking Division (IBD) role", exclaims Najmuddin, who spent a year in Morgan Stanley after graduating. "One week I am working on a financial model; preparing the company's information memorandum in the next; then going for a management meeting with the CEO and senior management of the company in the third. It's a fast changing day-to-day work profile that you witness in an IBD."
For Siddharth, an algorithmic trader, who has spent seven years at Deutsche Bank after two years in Morgan Stanley, the growth has been phenomenal. "However, that may not be the case for every finance job", he warns. "In whatever profile you join in, the first year is going to be an awesome learning experience. [The period after] the subsequent couple of years, is when 50% of the jobs get stagnated. No one can really predict what's gonna happen when you join. During the financial crisis, there was a 20-30% job cut with hardly any new projects running in most firms. So, your growth may not always be linear…there will be ups and downs. As long as you keep on adding to your core values and keep learning, you will survive the lull period."
Alumni pretty much agreed that depending on the market scenario and profiles, operational jobs tend to get monotonous after a given point of time. "I was sure that I did not want to take up an operational role in say risk management, sales, etc. The reason behind this being the sheer repetitiveness of these profiles", says Rahul. For most alumni we talked to, this was the major reason to exit from a banker's life. Resonating with this, Pallav asserts, "In my case, it was quite dynamic for the initial 1-1.5 years, but became monotonous after that. It depends on how cooperative and receptive your team in the company is. I was disappointed to know that Deutsche Bank India is just a trading support and not the profit centre, and shifted to London eventually."
Sachin Parate, '10, Citi Bank (2011 – present)
This is not always the case, though. Neeraj Gopal, '14, currently a trader with Optiver, says, "Although the work is essentially the same, markets are ever changing and hence every day feels fresh and new. " Siddharth adds, "In my 8-9 years of experience in finance, I hardly felt there being any monotonous patch. However, that may be due to my job being very niche– in building automated strategies. Some jobs, however, do get monotonous after a certain period. This is primarily true for jobs which have constraints– like a sales role without client interaction, or a trading support role without actually trading." That may not be the case with every profile, but Siddharth advises students to carefully research the profiles before joining them.
Eventually, it may be about setting your expectations right. Sachin, who's worked in both consulting as well as finance, advises, "As IITians, we have a lot of expectations. In my initial phase at Citi, I had a lot of conversations with a mentor in my office. I was disheartened at some of the work I was doing. He asked me to throw at him any job which I feel involves good work. On explaining what happens in most of them, I realized they were more or less equivalent to what I was doing here. The grass is always greener on the other side. What you get from the job is very good exposure, regardless of the sector." Decoding a crucial factor behind hiring IIT graduates for such jobs, he adds, " At times, your work can even be done by a 12th grad! Most jobs have an associated operational component, and might take an intellectual with a broader view to appreciate the purpose behind such exercises. If you expect all of your work to be challenging and rocket science, no, it won't."
Industries and Roles
Abhimanyu Rawal, now senior manager at Ola, who graduated in 2008 to work for Morgan Stanley for 5 years, says, "In 2007, a lot of recruitment was finance focused. They were the highest paying jobs in campus placements. Unlike now, there were hardly any startups that were recruiting. There was Webaroo, now Gupshup and Fractal that I can recall from top of my head." He completed his MBA from HKUST in 2015.
"I wanted to do a coding-focussed job. Morgan Stanley was offering one as a product manager and considering their pay, I accepted their offer. However, an important mistake I made at that time was that, I chose role and pay over an industry – something I will advise you to not follow. Once you have chosen the industry, the switch to another industry becomes very difficult as you spend more time in that role. So, you need to know what industry excites you the most.
Once you have chosen the industry, you can always switch to different roles in that industry based on your skill sets and preferences. But switching industries is much more difficult and not encouraged by recruiters."
He further speaks on the importance of early choices and exploration, " At IIT, you do not learn much about the nuances in various industries via formal courses. Hence, try exploring as much as possible to gain necessary knowledge. Choosing an industry early in career will help you keep your options open for switching roles within the industry later in career, as long as you have mastered the industry you are in."
Elaborating on another key choice, he says, "Another key dynamic in recent times is 'startups versus mature companies'. In mature companies, almost every role will have structure and processes to it which does tend to make it mundane. Startups offer much more flexibility in creating own projects and owning multiple projects. After returning to India, I worked at the CEO office in Housing and then shifted to Ola. At both the places. there is a lot of flexibility and breadth to the functions I worked in. My projects in Housing spanned across sales, marketing, strategy, finance and PR, which was very exciting."
"A profile in investment banking has much better growth compared to that in trading", agrees an alumnus in HFT, who's requested anonymity. "The real value of the profile comes when you decide to switch. See, it is very important to switch after some point of time. Every time you switch, your salary takes a massive increment. Having experience with say, an investment bank and the network, after about a couple of switches, one is earning more than that at an algorithmic trading firm with a much better freedom of industry."
In case of corporate finance, the switch has much lesser risk. He adds,"When it comes to Algo Trading, either you would find difficult to switch due to the small number of firms or, due to their horrendous non-compete. In general, it is difficult to switch from Algo Trading to finance than vice versa. Imagine this, a person starting off with 8 lpa per annum at a firm getting 50% raise every two years, will be making 40+ in a decade and will have much more freedom (of time) and power (network). A person starting off with 30 and growing at 10% per annum will have more money but much lesser freedom. So, the percentages are important."
The Placement Period 
A whopping 261 offers from 67 Finance and Analytics companies were made in 2014. On the contrary, a decade ago, "barely any finance company visited campus", according to Siddharth Verma, a 2004 graduate currently working in Deutsche Bank. "[Back then], a majority of the companies were core and "consult" had just started becoming the new frenzy on campus."
The number of finance companies, visiting campus, however, does depend on the general economic scenario around the world. In 2009, during the recession period, the number of offers made were quite limited owing to the overall slump in employment opportunities. This was a time when companies were in fact, offloading their staff in order to compensate falling revenues. "We were the few lucky ones to even get a job in that period. I remember many of my batchmates struggled to get placed", recalls Sachin Parate, who'd taken a job in consulting at Valuefy before switching to Citi.
Everything that you put on your resume matters. Recruiters look for any experience that you've had, while an internship as an analyst is an added bonus. Strong communication skills are very important for front-end roles. One is also evaluated on their body language, presentation skills, etc. This aspect, which is often not mentioned during interviews, is nevertheless rather important, especially if your work involves meeting a lot of people. One is expected to have a some minimal knowledge of their work domain. Though you'll learn most of it on the job, you're expected to be proficient at least at basic number crunching.
The number of students appearing for the first level of Chartered Financial Analyst Certificate(CFA) Exam has increased in recent times. This tests one's knowledge on investment tools and basic analysis. In terms of signalling a candidate's financial knowledge and aptitude, it helps in establishing that they're interested in finance. Udit Jalan says, "It exposes a person to a wide spectrum of things and educates one to talk to people the finance way." However, it's important to recognise the need to be thorough with your knowledge if you do list it on your resume. Siddharth alerts, "Make sure you are aware of everything that you put on your resume. You may have cracked CFA Level 1 but failing to answer relevant questions in the interview will act against you."
Most finance companies follow the standard procedure resume-based shortlisting and aptitude tests that check your knowledge of probability, statistics and basic algorithms. A capricious number of interviews during placement period decides your fate. "Usually, everyone has multiple companies to interview with in the same slot back-to-back. My first interview with Deutsche Bank was very candid, primarily on my resume and a couple of puzzles. I had two more rounds of interview with Deutsche Bank. Since I had no finance intern, I wasn't grilled on financial markets related questions, luckily! To gauge my aptitude and problem solving skills, I was asked to solve some questions on probability and basic math. Interestingly, the interviewers had made a problem statement out of one of my internships and asked me to solve a finance problem in it. None of the interviews with Deutsche Bank had any fixed pattern which made them really interesting!", says Suhani Mohan, who spent three years at Deutsche Bank, after graduating in 2011. Most finance firms visit campus for recruitment in the first four placement days.
The Future
A study of the career trajectories of 24 alumni in the finance sector, revealed that on an average, a career in finance spanned approximately 5.45 years. A career in finance exposes one to a wide spectrum of opportunities, both in terms of personal growth and skill development, as well as better professional prospects. Driven by professional potential shown by the employee, firms often permit their personnel to relocate to international offices, which promise better professional learning and growth, after a few years. "Many people move to the New York or London offices. The company encourages you to move, based on your performances. Only the top performers are given the opportunity. However, it also depends on vacancies available at that point", says Siddharth.
Upgrading to a bigger finance firm seems an obvious alternative. "A few years back, finance firms would poach each others' employees. These days, funds have dried up and hence, that doesn't happen much anymore. Switching out of finance has increased today", adds Abhimanyu. It was found out that on an average, it took approximately 1.78 years for an IITB recruit in the finance sector to make the first switch.
With the recent surge in start-ups, people have also not shied away from swapping their high paying jobs in finance for good roles in new ventures. While satiating their entrepreneurial urges, start-ups also offer a more adventurous getaway. A case in point is Pratik Poddar, 09', CS, who switched his quantitative analyst job at Morgan Stanley for the role of an investment analyst at Blackstone, a private equity player, before quitting it to co-found his own startup. "Even during my time at IITB, I was inclined towards starting up. I think the great firms I worked for provided me with three things -access to senior people as lifelong mentors, ability to think on scale and a brand name", says Pratik.
Abhimanyu Rawal, '08,
Morgan Stanley (2008-2013), Ola (2015 – present)
For people working in the trading industry, investment banking and hedge funds are popular areas. Neeraj says, "Hedge funds, investment banks and other firms in the finance sector would come under the future prospects. Nowadays, there is a huge demand for CS and analytical jobs. As an IITian, I don't think one has to worry about exit options. It's very easy to get another job outside, especially since the competition isn't as tough as during the placements."A career in private equity is also quite popular. According to Najmuddin Saqib, who worked with Morgan Stanley for a year before switching to a private equity firm, "At a pre-MBA level, I know of just 2 guys who were working in an Investment Bank – a friend of mine from IIT Delhi, who graduated in 2012, and myself. Both of us are now in Private Equity! PE is the option that we both have chosen to exercise. I'd refrain from saying that PE is the only exit option for people in IB, but it's definitely among the best."
Academic pursuits, such as MBAs or MSes in finance, are also quite sought after. Companies from the finance sector come to institutes likes IIT with an intent to recruit for back-end jobs, which require good analytical skills. It is widely accepted that MBAs are better suited to front-end jobs rather than engineers who are not actively groomed for such roles. These roles require regular interaction with their clientele and polished communication skills. Thus, employees are encouraged to do an MBA for switching to them. Work-experience in a reputed finance firm increases one's chances of bagging an MBA course with a top college. A Master of Financial Engineering (MFE) degree, or an equivalent MS in Financial Engineering, can also be pursued especially after working on a global platform. However, statistics show that MBA is the preferred option with 7 alumni out of 24 choosing MBA as compared to just 1 alumnus choosing an MS in financial engineering.
To conclude, a career in finance can be very attractive, especially when you consider the allure of high salaries and the myriad of future options to choose from. With money and perks however, come long hours and monotony in certain roles. The perception of finance, which is relatively a new sector for placements, has also changed with time. From a high paying sector to be chosen if you don't make it through to consulting, finance is now being seen as a first-choice career option for many.