Reading Time:
< 1
Minute
The following are purely the views of the author, and are not endorsed by Insight. The content on this website is strictly the property of Insight and the Students' Gymkhana IIT Bombay. If you wish to reproduce any content herein, please contact us:
Chief Editors: Mihir Kulkarni, Niranjan Thakurdesai
Mail to: insight [at] iitb.ac.in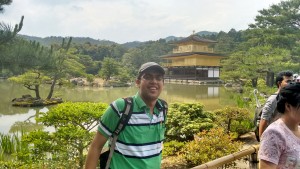 I am interning at Daikin Industries, Japan. The company manufactures air-conditioners and is renowned in this field. I am intrigued by core mechanical engineering and after talking to seniors, I decided to pursue this interest by taking up an internship here. I had done some projects in my department which motivated me to take up an industrial intern.
Getting there
Daikin hires interns for its R&D department, something I wanted to work in. Also, the company offered a nice stipend. The company not only presented an attractive front, but also seemed promising in taking its interns seriously. I was mentally prepared and geared up for working on problems on end, in a neat and organized manner. The selection procedure was fairly straightforward. Candidates were shortlisted on the basis of a cover letter and resume. This was followed by personal interviews. The cover letter is a very important document and was often referred to during the interview. The interview had both technical and HR components. The interview tests you on two main attributes that the company is looking for in a candidate. The first one is obviously to see that one is technically sound. The second one, which matters a lot, is whether he can live in Japan for a long time. Daikin does not visit the campus for placements, so a PPO is probably the only way to bag an opportunity to work for the company later.[pullquote]Daikin does not visit the campus for placements, so a PPO is probably the only way to bag an opportunity to work for the company later.[/pullquote] Hence, they want to see if the candidate can adapt to a Japanese lifestyle.
I am a part of the IIT Bombay Racing team and that helped me take care of the technical part. I just had to make sure to explain my position in the simplest way possible. With regards to the HR section of my interview, seniors' fundae were instrumental in helping me get through. They gave me some important pointers for communicating with them. The Japanese people prefer very slowly spoken, easy English. It is important that you speak only the most essential words.
At Daikin: All's cool
There's plenty of stuff about my intern that I love. When I reached here, we had to undergo a two-day training on basic survival Japanese as hardly anybody ever speaks English in Japan. This was followed by a meeting with my guide and a formal introduction to my department. My department is dedicated to the operations of AC compressors. My work involves designing a component for testing deformations during welding, running simulations and then comparing the test results.[pullquote]My work involves designing a component for testing deformations during welding, running simulations and then comparing the test results.[/pullquote] My guide made sure to give me a bird's eye view of the big picture of my work in the context of the whole project.
I get enough freedom and at the same time, enough support for my work. Even though I work in the R&D department, I get to see the assembly and manufacturing of ACs and other products in the company. I also have the liberty to look around the factory anytime. Working at Daikin has been an amazing learning experience – it has been fulfilling to see my work being implemented in their projects and getting decently paid for it! Daikin provides good accommodation (with really high speed internet) and return flight tickets. Also, travel expenses to office and back are borne by the company itself. A good life indeed!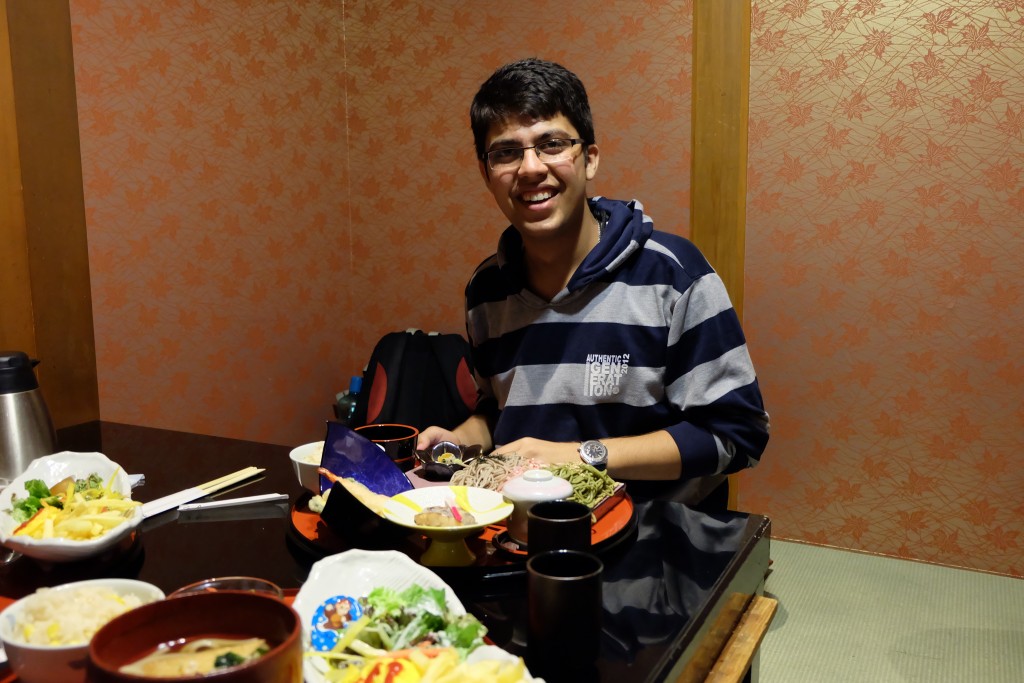 Japan: Survival Guide
I have had the opportunity to explore the whole of Japan in my time here. Language can be somewhat of a problem. The people here are not very comfortable with English, including my guide himself. Each and every mode of communication uses Japanese including my computer and the softwares in it. My guide has been very helpful in this regard and arranged for English versions of some vital softwares. So, with some effort and Google Translate, we all communicate quite well.
Japan is a very good country to live in. It is safe and very clean. It is well-known that the country is technologically sound and I stand testament to this very fact. The Japanese people are down–to-earth, unimaginably helpful and extremely dedicated to their work.
This may sound unbelievable, but Japan is one country where you feel absolutely safe even in the face of massive calamity. For instance, my factory is very close to the sea and there is a board at the nearest train station saying "Beware of Tsunami". It is a very casual board and people don't seem very troubled by it. That's how sturdy and disaster-proof the buildings in Japan are made!
For touring around, there are innumerable places one can visit. Mount Fuji, Kyoto, Okinawa and the numerous amusement parks across the country keep you engaged during the weekends. These are more than you can cover during your internship. Everything I've visited so far has been really good and unique. Mount Fuji also provides a good trekking route.
I wouldn't say Japan is the best country for vegetarians. Otherwise, the food is great and the variety of dishes will take you by surprise. The food is very, very different from Indian food and a lot less spicy. But, as long as you're ready to gorge on meat and fish, you might even enjoy the food! Personally, I have liked the food here quite a lot. There are many Indian restaurants for times when you get all sentimental about Indian food which is an added bonus. The stipend is more than sufficient for good food and travel expenses in Japan. However, I'd still recommend that you carry some stuff to whip up instant meals when in need. Knowing how to cook can be a big advantage.
Overall, it has been a wonderful internship and a lovely place.
If you would like to share your internship stories on Insight's Summer Blog, feel free to email us at insight@iitb.ac.in. To read more (dis)similar internship stories written by IIT Bombay students over the years visit http://summerblog.insightiitb.org/.