This article was originally published in 2015, and some of the data & statistics used in this article might be outdated and not applicable to the present placement scenario.
With placements around the corner, we present to you Insight's Career Series: a comprehensive take on each major sector that comes recruiting at IIT Bombay. In the first part of this extensive series, we look at Consulting.

The content on this website is strictly the property of Insight and the Students' Gymkhana IIT Bombay. If you wish to reproduce any content herein, please contact us:

Chief Editors: Mihir Kulkarni, Niranjan Thakurdesai

Mail to: insight [at] iitb.ac.in
"Consulting is sort of like a mental bootcamp," – Rushabh Shah, '13
Over 31 leading consulting firms visited IITB for campus placements last year. These organizations work with large corporations across the world and help them solve complex business problems. Of these, management consulting companies carry a reputation of being very selective in their choice of campuses, and of having extremely high standards in their recruitment process. Over 107 offers (11% of the students sitting for placements) were made in the consulting sector last year.
Major companies that usually recruit include the "MBB" trio of management consulting firms (Mckinsey & Company, Bain & Company, Boston Consulting Group), AT Kearney, the "Big 4" audit firms (Deloitte, PwC, KPMG and Ernst & Young), as they're commonly known among insiders, Roland Berger, Opera Solutions, Nomura Research Institute etc.
A strong belief in individual personal growth, great range in industry, a well-developed work and development structure, and incredible exit options.
Pre-placement talks (PPTs) of consulting companies speak of all this and much more. Partners (individuals at the highest echelons of the company) come ahead to speak of the core values their firm upholds and kind of work it does, followed by which recent IIT alums talk about their experiences.
When September Ends
The placement season is a frenzy on campus.

Once students have quantified their achievements and calculated their spikes, typically, preparation begins mid-October, after the shortlists are released. Through buddy programs (every shortlisted student is allotted one or two mentors from the firm), companies help students prepare for the interviews. "Buddies are typically alumni working in the company. They give you cases and constructive criticism, so it is important to seek them out," says Rushabh Shah, an alumnus who worked at BCG.

Come interviews in December, "consults" are among the most sought after companies during campus placements. Interviews majorly involve solving case studies, and selections are usually made after 2-4 rounds of such interviews.

Promises of personal growth, vast travel, structured development programmes,the ability to achieve professional excellence and fantastic future opportunities lure many an undergrad. But, for someone with little exposure to corporate life in the big bad real world, the grass is bound to appear greener on the other side.

So, what is it really like?
Glamour or grind?
As this article from The Economist says, "Consulting is no licence to make easy money. Cynics sneer that clients spend millions on consultants only to give the boss an excuse to do what he planned to do anyway. But that would be implausibly wasteful in these days of tight budgets. Consultants today cannot just deliver a slideshow and pocket fat fees."
Negotiations at cost-cutting result in consultants being forced to produce high amounts of output, crunching time and resources. 'Under-promise, over-deliver' is an accepted truism in their world.
Behind the facade of sophisticated charcoal black suits, neatly pressed ties and portfolios, a consultant works very, very hard—often putting in 65+ hour weeks, burning the midnight oil with a mug of caffeine, with spillovers even on the weekends. Late nights, early mornings, weekends—one can be required to work at any time of the week, if need be. Striving to strike the perfect work-life balance is usually an attempt in vain for fresh hires.
Uncertainty is the norm while your schedule oscillates from boarding a morning flight in Delhi, to meeting your clients in Dubai, to making your final presentation, all on a day's notice.
"You end up working 60-70 hours a week. I have seldom worked on weekends. But the long hours don't feel so long because the nature of work is usually good," says Palash Kulkarni, a '15 IITB graduate who works at Bain. However, while the work interfaces with the real world and one often gets to do work that has very tangible impact, the day-to-day of the job is rather more mundane.
"Essentially, while the pitch consults make about interesting projects and real-world tangible impact is largely accurate, someone needs to be doing the unglamorous stuff too. Your project may or may not involve the exciting work pitched to you, but regardless, expect to do a lot of finding and researching data and tweaking presentations—work that can get boring pretty soon," says Antariksh Bothale, a 2012 alumnus who worked at AT Kearney for a year, before moving on to the University of Washington for his Master's.
A lot of undergrads see consulting as all glam and glitter. Yes, you get to travel a lot, and talk to the CEOs of top firms. Yes, you get to stay in classy five-star hotels, dining on the choicest food and wine.
But, luxury is only a necessary facilitator for your work. And if truth be told, the job is stressful and expectations sky high. "No one talks about their worst week on the job. And while everything seems one shade brighter in hindsight, I haven't met anyone in consulting yet who hasn't hated his job at some point of time," says a consultant who wished to remain anonymous.
"Consulting has a brutal, cutthroat culture. You get a couple of promotions if you surpass all expectations, while if you don't pick up your performance, you will be fired. At IIT, we aren't managed or supervised by anyone but ourselves. In the consulting world, one cannot be lackadaisical even for a moment. Clients drive you and managers micromanage. Deadlines circled in red on your calendar loom very close, often unrealistically so," he adds.
Students who believe that success always comes to those able enough are often given a harsh reality check. "Fresh undergrads are overly optimistic of their abilities to handle the job. The inherent belief that, if you're good, with all the skills under your belt, you will succeed, does not work in practice. The corporate world only cares about the results of your work, and despite one's best efforts and skills, results are sometimes elusive," says Nikunj Jha, a '12 graduate and a current employee at BCG, London.
The transition to the real world from the protective cocoon of college can prove to be an added challenge. Consulting often makes you face complexities that are at a sharp contrast to the black-and-white problems and solutions in college courses.
"There are several time-variable estimates on the job and unaccountable externalities which do not always guarantee one hundred percent success. Consulting does not require one to be 'precise' as much as it requires one to be 'good enough'. Consulting does not require a logically correct solution as much as it requires a practical one. This tolerance for ambiguity is unacceptable to most people, especially IITians fresh on the job," says our anonymous source.He does believe, though, that things get better with time. "With more time in consulting, you do get a lot of leverage, develop an increased appetite for failure and build credibility. You begin to become able to account for externalities fairly, learning to take things in your stride and start finding a decent work-life balance."
While work is highly engaging for the most part, the role of an entry-level consultant is repeatedly challenged by managers and clients.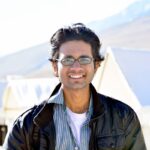 What does a consultant do?
While consultants prima facie look like the ultimate sophisticated professionals, the day-to-day life at the entry-level involves a lot of unglamorous work, such as iterating on presentations and reports.
One needs to talk to clients, interview experts, plan field visits and dig into the nitty-gritties to gain requisite knowledge. "You have to master subjects very fast and learn a lot on the job, by asking plenty of questions and becoming one of them (clientele)," adds Anand Singhi, an alumnus of the 2009 batch who used to work at Deloitte.
Resolving ambiguity and breaking down problems into quantifiable independent modules is an essential part of the job. Consultants are expected to apply a logical, structured approach to problem solving, using relevant / appropriate frameworks and tools.
Finally, consultants need to deliver bold elevator pitches. Presenting your ideas and solutions to senior management in a format understandable to them requires consultants to be master wordsmiths. Skilfully presenting powerpoint slides and spreadsheets to get the right message across to various stakeholders is vital.
The feeling of constantly selling isn't something that everyone likes, though. One of the consultants we talked to says that one of the things he hated about consulting was the the fact that you're always trying to sell to people and trying to make them happy, and this was inherently what the job was about.
The importance of good excel presentations and powerpoints is often downplayed, but these are actually quite crucial for success. "60% of the time, you do good work, while 40% of the time, you do shitty work, with no value addition," says a former consultant, who is now working on his own start-up. Other employees have pegged the time spent on low-value work even higher, at 70-80%.
The learning curve in consulting is precariously steep, with employees being entrusted with responsibility and being thrust into high-pressure decisions from the very start . "Consulting gives you a lot of independence. Work is very disproportionate to the length of your tenure. You [might] get to handle a Rs. 500 crore business strategy in your first year, and what you do is in most cases implemented by the company," says Gururaj Saileshwar, '14, an alumnus who was at BCG.
The sheer diversity of cases a consultant deals with offers a good amount of domain field expertise across a large spectrum of fields and industries. So, a consultant might work on vastly unrelated fields, from the media to the steel industry and construction, all within the span of a few years. "Consulting is a very varied job. You never ever get bored of work and when you think you're beginning to, you're put on an entirely different case. Pretty much every other job turns mundane over time," says Rushabh. While getting to work in a field of your choice is nigh impossible in the initial few years, you have some say in the type of projects you get after a few years, especially if you have affiliations and are an exceptional performer.
Further, consulting does not reward scatter-brained effort, with work being multi-faceted yet requiring a structured approach. The fact that you're dealing with very real problems does give you an insight into the functioning of various industries. "At IIT, we're made to tackle problems in a very closeted manner. Working in consulting is a great learning experience. Consulting provides a world-view of how companies work, the inner mechanisms, and the decision-making involved," says Neehar Jathar, a alumnus of the 2014 batch, now at BCG.
As an out-and-out people's job, clear, effective communication and empathy are imperative to engage clients. "Consulting helps you become a better communicator. You also get a lot of general personality development. Especially for those with an an engineering background, these skills are often neither taught nor stressed upon during college." says Antariksh.
Consulting companies rate strikingly high on survey-based lists of 'best workplaces to work in' . They do rather well on metrics used in these surveys, such as organizational hierarchy (or indeed, the lack thereof). However, most of these survey respondents are based abroad. The work culture in Western offices seems to be more dignified, something most IIT-B alumni who have also worked in Europe and Canada offices of these firms attest to. "The consulting market and profession is more evolved abroad, and clients and managers are more understanding, leading to a work culture that's more reasonable and enjoyable," says Nikunj.
In the Big 4 of auditing, the work culture is more relaxed, with more reasonable working hours – so much so that an alumnus who worked at Deloitte says, "The work was quite chill and I often felt my abilities were not utilized to their full potential." While this is not always the case, consultants in these firms can choose to define their lifestyles, taking on more if they wish – a choice they can't make as easily in firms such as MBB.
"Your work hours are up to you. If you want an early promotion and want to shine, you may have to put in the extra hours. If you are clear about hitting the gym or going home, you can set that expectation, but remember that hundreds will be working late. You need to know yourself truly well and take the call," says Kritin Joshi, an alumnus of the batch of 2010, on his stint at Deloitte.
Consultants (more so in MBB and AT Kearney than the Big 4 of auditing) can be required to spend a large chunk of their time on travel. Projects sometimes require consultants to stay at the problem/client location. While this may seem exhilarating to travel enthusiasts, the fun is offset by the amount of time and energy one spends on long, sometimes delayed flights, shuffling amidst lost baggage. Most start to get sick of travel and yearn for home, while a rare few enjoy it. On the flip side, senior consultants have benefits on most major airlines and hotel chains.
"It was a work hard, party harder environment. The time between projects present a nice opportunity to escape for a few days, on vacation…I took the travel that came with work as an opportunity to learn more about the world – regardless of whether the travel took me to a neighbouring city or an exotic country. Getting time for vacation was really easy — with the time between projects presenting a nice opportunity to escape for a few days. That was an important lesson I learnt from being in a multicultural community — the value and importance of vacation, and to take advantage of time off." says a former consultant at McKinsey.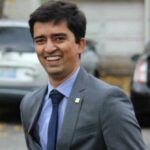 Choosing the consult life
Firms try to be in constant touch with students, subtly selling to them stories of boundless travel in business class, of hobnobbing with Fortune 500 CEOs, of fantastic breadth, exposure, growth and networks, and of doing work that truly creates an impact. Jazzy giveaways at PPTs and Information Transfer Sessions as well as stories of the good life are frequently used to signal what promises to be an experience to be envied.
"Once a student is selected for interviews, consulting companies invest in helping the student prepare for interviews through their workshops and buddy programs, which is also a big advantage in that these companies take a step in developing you even before you have the job", according to the Mckinsey alumnus.
These firms have been successful in building a strong brand image and perception on campus, reinforced by the fact that a lot of "stud" seniors choose to work for them. Maintaining and strengthening this brand image is perhaps one of the reasons they aggressively pitch for getting early slots during placements.
"Consulting companies, who hire the "cream" of the campus,​ ​find a natural match in IITians with stereotypical 'achiever' profiles—strong acads, PoRs, ​you know the drill. They get a lot of their value by hiring only the perceived best, and everyone wants to be part of the elite, so it's a two-way match," says Antariksh. Given that the "elite" from across the institute take up consulting, one naturally perceives that they'd get to interact with a high-quality peer group.
According to Kanishk Dutt, '10, who worked at KPMG and BCG before heading to the University of Michigan for his MBA, "Students often see jobs not from a lens of what they want but from what seniors and peers tell them. Consulting companies come to campus, offer workshops, etc. The whole consulting model depends on creating that image in premier colleges. They need to create the perception of [being] smart people, and that is reinforced time and again. But, [students need to] look beyond that."
Consulting relies heavily on building strong, trustworthy relationships with clients, partners and managers thus creating an extremely diverse pool of people you can reach out to. The networks one develops in consulting are thus very varied. " Your network comprises of people currently in McKinsey as well as people who've moved on to work elsewhere," says Anubhav Mangal, '14, a consultant at McKinsey. "Knowing a diverse set of people can also help you gain access to opportunities which typically may not be open for you. For instance, traditionally closed organizations like the government or the UN might become accessible if you happen to have met people that have established relationships in such bodies. While luck plays a major role in deciding whether something actually materializes, given the diversity of interaction that everyone in the firm has, there's a high probability of something somewhere panning out." he adds.
The chance to directly work with industry bigwigs does attract a lot of students. Vaibhav Jain, '15, a consultant at Roland Berger says, "The direct opportunity to work with people at higher posts, such as the CEOs and CXOs of the company, was a key reason in choosing consulting."
The flat hierarchy in consulting firms is of particular appeal to many. Seniors in consulting firms also strongly vouch for this. "The kind of work you get is independent of seniority.The only thing that changes with seniority is the quantum of work and responsibility one gets, support and inputs," says an alumnus who's been in consulting for quite some time.
"However, the transition to becoming a manager in the firm is stark. It requires an entirely new skillset-managing clients and teams, the ability to quickly generate hypotheses and integrating the team's outputs to formulate a solution," he adds.
A large fraction of the graduating population is uncertain about what they want to do, and consulting companies play on this by highlighting the diverse exit options (common ones being private equity/ venture capital and more recently, startups) one gets after spending a couple of years with them.
Cases:
A consultant deals with problems or what they call 'cases', 'projects' or 'studies'. Most cases conveniently fit into classic frameworks, while some might require the consultant to think laterally and draw connects to fit the problem in an existing framework. Very rarely, one needs to come up with something altogether ingenious.
Cases may be strategic, operational or implementational in nature.
In strategic and operational consulting, standard cases involve analysing profits and losses, business situations, profitability in mergers and acquisitions, supply-demand problems, etc.
Implementational consulting requires one to roll up his sleeves and, quite literally, work alongside clients to get the job done. The consulting team must take the recommendations from the strategy and operations engagement, and help the client realize targets. Implementational consulting commonly includes IT consulting, government and public sector consulting, digital consulting, financial consulting, etc.
Students, a significant fraction of whom just want to test the waters, are happy to be able to delay their commitment to a particular career, and firms capitalise on this by advertising the fact that they do not hinder, and often even encourage, students when they do decide to move on. "The firm discussed with me about my decision to leave, and agreed that it was the logical choice to take. Consulting firms are okay with you moving on. This way, they also build a very strong alumni network," says Rushabh, who left BCG this year to co-found a startup, Cityflo.
Given that consulting firms usually come early in the placement season (most wrap up before Day 3), students otherwise interested in other fields such as core, often take up jobs with them instead. "I wasn't very well-informed about consulting. I was core-enthu and even had a Ph.D. in my options. Core companies open only after Day 1. So, you'd have to ditch the consulting companies if you're looking exclusively for core companies," says Neehar. Rajat Agrawal, an alumnus who worked at KPMG and BCG, and later moved on to co-found Prometheon Energy, a technology startup, says, "My interests did not align with consulting. I wanted to design machines from scratch, prototype them, etc. It remained a hobby since I never recognized my passion, and also because no company with such a work profile comes for placements. I took up consulting simply going by the brand name. But if you know your passion, take effort to work in that field, irrespective of the pay. The high pay offered by consulting companies (like the MBB firms and AT Kearney) misguides a lot of students. Not everyone is cut out for consulting."
For some, the enjoyment they get from case and problem solving was a big reason to choose consulting. "As someone who loves learning about random stuff, I liked the breadth of the experience consulting seemed to offer. It seemed to make the most sense given all my other options; I liked Mech but I thought the profiles that came for campus placements didn't make up for the lower pay the company offered, and I was never really into finance or quant. Moreover, I was sure that the time spent at AT Kearney would only improve my future prospects," says Antariksh, who feels his reasoning was largely accurate in hindsight.
The huge scope of professional experience and opportunity to learn things from various domains, in stark contrast to a lot of other entry-level jobs on campus is another reason most opt for consulting.
"I personally was excited about consulting because it gave me the opportunity to work in many different sectors over a short period of time. Part of the appeal for me was just learning about different industries in byte-sized intervals and the other part was being able to push out the decision of what I wanted to specialize in/ what industry I wanted to make my home. For some people, the thrill is in being a really good consultant who can apply himself/ herself equally in any industry, and for others, like me, the thrill is about figuring out what I'm good at and interested in in through diverse experiences," says our contact at McKinsey.
For some, the international exposure adds to the sheer experience of diversity which consulting offers. Suman Rao, '15, a consultant at A.T. Kearney says, "An entry level consultant is exposed to around three different cases, and each one is likely to be in a different business function, in a different industry and in a different continent. The learning curve borne out of such diversity can be very steep – that is what attracted me here, and it has lived up to it".
Professor Avijit Chatterjee, former Professor-in-Charge of the Placement and Training Cell, admits that non-core companies do a better job at attracting top talent. "They are aggressive recruiters. This [can be] attributed to the fact that they rely heavily on their human resource. The people they hire is what fetches them contracts and gets them reputation in the marketplace. Unlike core companies, their capital isn't factories, it's people." He warns students to keep in mind ground realities, beyond the glitzy marketing. "They try to paint a rosy picture of themselves, but the students have to see beyond that. These may be not very fulfilling jobs. For example, in a consult, you'd be making PPTs for a lot of the initial years. (This) doesn't mean there is no learning involved, though. And the work in these so called core jobs may not be as intellectually stimulating for everyone either. "
Finally, it's important to keep the bigger picture in mind. One needs to identify how much of the craze for consulting is merely hype and how much difference your first job really makes in the long run. From what alumni have told us, it's not as much as a lot of us would believe.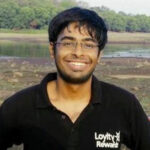 Consulting: A Stepping Stone?
On tracing the trajectories of 36 alumni who went into consulting from the 2008 and 2009 batches, we found that students' average relationship with the consulting sector lasted for around 2.4 years, with barely 7% of those consultants sticking around for longer than 4 years. More recently, in our Senior Survey of the Class of 2014, 37 out of 259 respondents were going to consulting firms, while only 10 saw themselves doing consulting five years down the line.
For many, the question of what they want to do ahead remains unanswered. "At the end of my 2 years in consulting, I was wondering what the f*** I was doing with my life!", exclaimed a 2010 alumnus. "The unstable lifestyle simply gets to you, and you start feeling exhausted after a point. I was still patient enough to exit from BCG after 3 long years, the last among all the joinees from my batch!"
Most consulting companies have high attrition rates of about 15-20% per year. This is also why they hire in large numbers. Typically, in a company with 300-500 employees, 60-80 leave every year. Leaving consulting is often seen as a natural progression of one's career. But is it the stepping stone it promises to be?
Consulting companies attract top talent across campus. Students with all sorts of interests and motivations take up jobs with them. "I chose consulting because it gave me the opportunity to later shift to a PhD, while I might not get to work in consulting if I opted for a PhD directly. After bagging the job, my motivation to app for a PhD dropped and I ended up at BCG," says Gururaj.
For many who are unsure, consulting is an alluring opportunity to learn because it opens up plenty of avenues, closes very few and promises to give them tools to help them "figure out life". It doesn't hurt that it is quite flexible.
"Initially, the learning curve was super steep. Each day I was learning so much, that I was quite happy. Once I had pretty much figured out how things work, I really couldn't bear to be in a generalist role – I couldn't care less about what a steel company does. So my primary motivation in consulting dropped," says Gururaj, who was always intent on pursuing a career in core. "I knew that I didn't want to do this in the long run. I also didn't want to follow a trajectory that arises directly from consulting like a private equity role or a MBA, so it was the right time for me to leave. I'd rather spend my time building my resume for a PhD, than in consulting where it wouldn't be much use anyway," he says, having currently taken an RAship in Georgia Tech., with plans to apply for a PhD.
Another common route to exit consulting is founding start-ups. 13% of the alumni of the 2008 and 2009 batches whom we looked at left consulting to do just that. "Consultants often decide that they've worked hard for long enough and learnt enough, and want to consolidate on this by doing something of their own," adds Gururaj.
Rushabh Shah went on to co-found Cityflo, after his 2 year stint at BCG. "The last consulting project on which I worked for 9 months, tailed into my current job," he says. "You deal with the same type of problems in a start-up and in consulting, only the rules differ. The rewards are higher. In a consulting company, you're always an outsider. Implementation depends on your client. They may even choose not to [implement your solution]. You have more responsibility in a start-up. In consulting, you are but a cog in a machine." Vaibhav Jain concurs, saying, "Consulting requires one to pick up skills on the job. Some projects in consulting are in sectors one might not even have the faintest idea on, a trait well-suited for working in start-ups later on."
Going to business school, in India or abroad, is another option that a lot of people look at as the necessary 'jump' in their career. 56% of the alumni from the 2008 and 2009 batches, whom we surveyed have attended B-School.
In fact, firms such as MBB firms and AT Kearney will pay for your MBA in exchange for a guaranteed number of years of service following graduation. This can be a great perk to take advantage of if you like your current gig. While some choose to return to their firm at a higher position, some shift to an altogether different field after an MBA. "After being exposed to several industry sectors during my time in consulting, I wanted to be an expert in one area I saw impacting every industry. I wanted to focus on developing hard skills needed for the Tech industry to finally get into a techno-managerial role, and thus I joined Business School at Michigan to upgrade my skill set." says Kanishk Dutt after working for 4 yrs in KPMG and BCG.
Sometimes a consultant's background can be relevant to a finance profile, in which case they are well-suited to work at private equity and venture capital firms, which a significant number of them do opt for. Almost 39% of the alumni we have tracked from the batches of 2008 and 2009 have moved on to work in financial firms.
"I simply had to convince the guys at Leapfrog that the financial exposure I gained in BCG would prove vital and that I was willing to learn whatever it takes," says Akshay Sehgal, who is currently pursuing an MBA from Wharton after two years at Leapfrog Investments.
For a very few however, staying in consulting seems to be the best option. Says an alumnus who's been a consultant for a longer period than most, "I got to work on end-to-end projects, both implementational and strategic. Getting to see both sides of the spectrum was a big plus. I enjoyed the travel a lot too. You develop a special bond with your team on travel projects since you stay together and even party together!" Consultants do complain of boring periods in their work, when they're stuck with clients/ projects not challenging enough. "The most boring spell lasts for at most 2 months, after which your project changes, the team changes and the whole industry you're working on changes. People in other jobs also get bored with work. It's more magnified elsewhere and you don't have the option to change to a different industry," he adds.
Consulting promises to be a good stepping stone for one's career and opens the door for lots of exploration. The jury is still out on whether it is the best option for the unsure IIT graduate, however. Neehar sums it up aptly, "I see consulting as an extension of my college life because I'm getting to learn a lot. But, the day that doesn't hold, I'll move on."
We would like to express our sincere gratitude to everyone whose invaluable inputs helped us in this article. This article was inspired from Harvard Crimson and their Case Study on Consulting . Watch this space for a comprehensive study of other job sectors for fresh graduates.